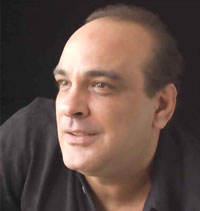 "IDEATEMPO" is a new watch brand, founded by Andy Palamà, born in Crotone, in the south of Spain. He started his career as a designer in 1991. Namely in this year he decided to create an exclusive model with original case and strap, made of Sardinian traditional cork. Andy has been working on the model for a year. After producing this model he decided to set up his own brand, called "NICE". In 1996 Andy was awarded the "Best Design" prize at the Design and Innovations Gallery in New York. In 1998 he produced a watch collection in only 2 colour variants: the black and the white. But the collection didn't have an intended success, whereas the black-and-white wrist watch collection, produced by Calvin Klein, was a great success all over the world. In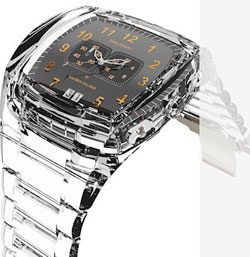 2000 Andy Palamà decided to produce a collection of watches, made of exclusive materials, using all possible colour variations. The idea of creating such a collection turned out very successful, as the new models occupied their place in the world watch market at once. The new collection's success allowed Andy to design watches for such famous brands, as Puma, Anne Klein, Jennifer Lopez, Naj Oleari and Speedo, as well as for his own NICE brand.
After setting up the first brand, Andy decided to found the second one under the name "COOL". The new company was supposed to be involved in watches design elaboration and in jewelery production. In 2009 Andy launched a new line of wrist watches under the brand of IDEATEMPO. The brand's original watches are distinctive for their transparent LCD-displays, animated LED displays. The watches are made of the synthesis of different materials, such as steel, rubber, silicone and others. Many models have unique technical specifications. IDEATEMPO watches with Italian design won't leave anyone indifferent. The cases are made of steel, the straps are made of silicone or rubber. Transparency is the first IDEATEMPO watches' feature. This transparency creates a feeling of eternity. The brand produces chronographs, watches with 2 time zones. The transparent round, square and rectangular cases and bezels harmoniously combine with the transparent bracelets.
In 2009 Andy presented a new IDEATEMPO watch collection at BaselWorld 2009 exhibition.