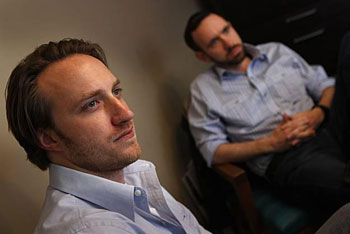 Hlaska brand was founded in San-Francisco in Hayes Valley in 2005 by Anthony Mazzei and Chad Hurley. Everything began when two friends gathered one's efforts cor creating stylish purses. Later their collections were amplify with some new series and not only with purses but also with a number of wallets, straps, belts, cuff links, watches for men and women released in limited edition because all of them are hand made and contain Swiss-made movements and elements.
Every year Hlaska company renews and enrich one's assortment with new wonderfull production.
Antony Massey was thinking about the name of his company. His choice was the following words: «Alaska» and «Hawaii». The name "Hlaska" seems Antony quite exotic and original. According to Massey's idea the name of the company should not be "stable" ore without any changes. It should modify. That is why he chose word «Alaska» and replaced its first letter into "H" taken from the word «Hawaii». There came the name of the brand – Hlaska.
Hlaska watch are made in original design and combine the best traditions of horology. Cases are squared, sides are a bit smoother and rounded. Cases are made of stainless steel, some of them are black coated which perfectly suit black strap.
Dials of Hlaska watch are supplied with dials of different colours. Straps are also suit dials which are supplied with three hands, Arabic numeration and are protected with sapphire crystal. Hlaska watches are supplied with Italian genuine leather straps. Wathc models are water resistant (up to 330 foots) and are supplied with ETA movement.
Hlaska watch can be bought in San-Francisco or at the official web-page.