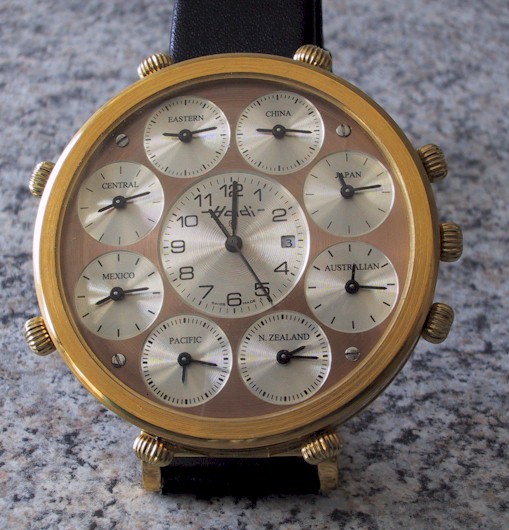 Being racked by the violent passion for new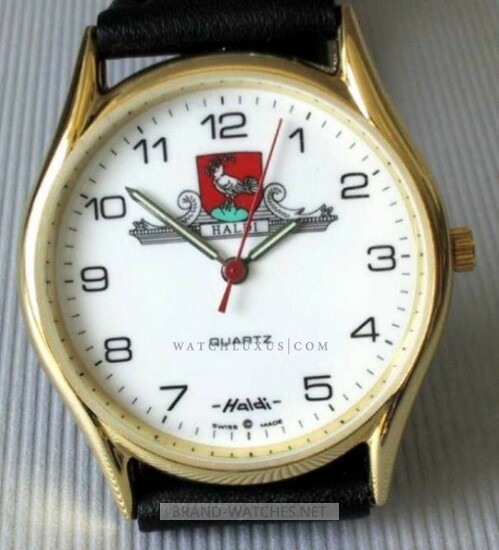 knowledge and inventions, Fred Haldi, an artist by birth and an engineer by training, founded an independent Haldi watch company. Fred Haldi was born in 1920. Most of his life he spent traveling around the world. He got a lot of ideas for his paintings from beautiful landscapes of the places, that he had visited during his journeys. He always considered the traditions and customs of peoples from different countries very interesting and informative.
In the 90s of the last century, being possessed by the feverish conscious activity, Fred Haldi started the creation of the watches with independent movements. One of the first watches with such a novelty was Opus 7 wrist watch with seven movements. And in 2000 Haldi created a model equipped with three time zones indicator. The designer of a considerable talent was rewarded a special prize for the creation of this wrist watch. The unique watch is based on one automatic movement and eight quartz movements, made in Switzerland. The cases are made of solid yellow, rose or white gold. An approximate prize of the watch is 6000 euros.
Later, Haldi watch company released Opus collection, that includes the wrist watches with three, four, five and even nine movements. The straps are made of black or brown genuine leather. The dials are covered with sapphire crystal.
Haldi wrist watches with an avant-garde design, Swiss movements of a high quality and original dials range with the products of the well-known watch companies. The models are so attractive and amazing, that a person cannot help buying Haldi watch, that will surely make our world turn out for the best.