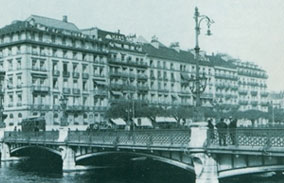 Haas is one of the few Geneva watch companies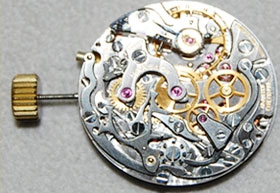 meeting the strict requirements of watchmaking. The brand was founded in 1848 in Geneva by Leopold and Benjamin Haas. Their aim was to create a unique exclusive watches. The company has achieved the excellence in the creation of enameled pocket and wrist watches, watches with dual time, perpetual calendar, chronograph, split-chronograph and chronometers. The main features of Haas watches are their simplicity and elegance, thanks to that the watches remain one of the most popular in the world.
Haas watch company holds value its reputation, that is based on the perfect knowledge of watchmaking, gold and platinum processing and the purity of the lines.
In 1884 with the arrival of new members of the family, the company was given a new name – Haas Neveux & Cie. And the brand's logo «BH & Co.» (Benjamin Hass & Co) was replaced by the image of "running hare", enclosed in an oval with capital letters HNC. "Hase" is a German word for "rabbit." The company's logo was not chosen without a reason: it symbolizes the constant search for perfection. That is the distinctive feature of all Haas watches.
At the close of 19th century the watch company exposed its new collection of pocket watches. By opening and closing the lid the watch is wound automatically. In 1869, women's watches with an ultra-thin movement up to 2 mm were produced. Then, the thikness of the movement was reduced to 1.3 mm.
In 1914, Haas watch brand gained the lead at Geneva Observatory Watch Competition, that is the most prestigious and difficult competition of high-quality timepieces. It was the second time when Haas company received the first prize at the contests. It is a very important prize for Haas brand, as since then no watch brand has ever received 878.8 points at any competition.
At the close of 1920s Haas watch company was one of the few brands that were producing women's watches with square cases, and in 1930 Haas released enameled watches «emaille a champleve», that were highly appreciated by collectors. At the 20th century's beginning Haas watch company was known in the market as a manufacturer of ultra-thin pocket watches.
One of the recent drastic changes was the producing of a new Haas-Geneve watch collection, which confirms the traditional rules of form, i.e. the simplicity and cleanness of the lines without unnecessary adornments. The high style and careful processing of materials is also an evidence of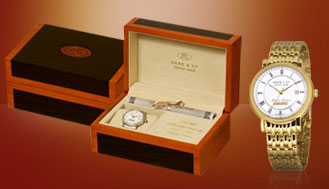 Haas watches's excellence.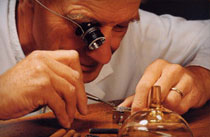 Haas watches are equipped with high-quality automatic movements with balance springs and 21-K rotor with «Cotes-de-Geneve» engraving. The enumerated movements are housed in solid cases, made of yellow, red or white gold with golden dials. The movements's elements, hands, hour indexes, buckles are also made of gold. The scratch-resistant sapphire glass and the water resistance up to 50 m gives the watches an incredible elegance.
Haas watch brand is also known for the production of small mechanical wrist watches (31.5 mm in diameter) with functions of chronograph, minute repeater and perpetual calendar.
Haas & Cie watch brand was bought by SWC corporation, which releases original watches made of tungsten, titanium carbide with sapphire glasses, stainless steel cases and durable leather straps.
You can buy Haas & Cie Swiss watches in many countries world wide.