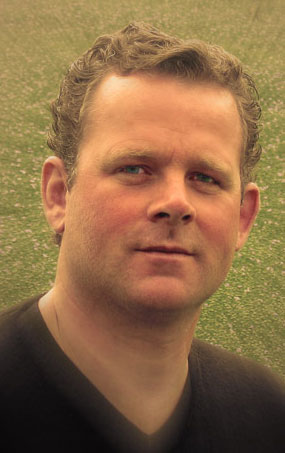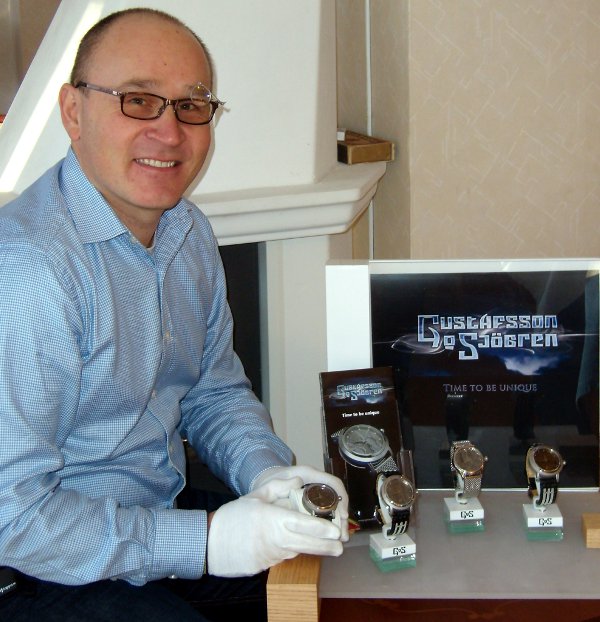 The ultimate goal of partnership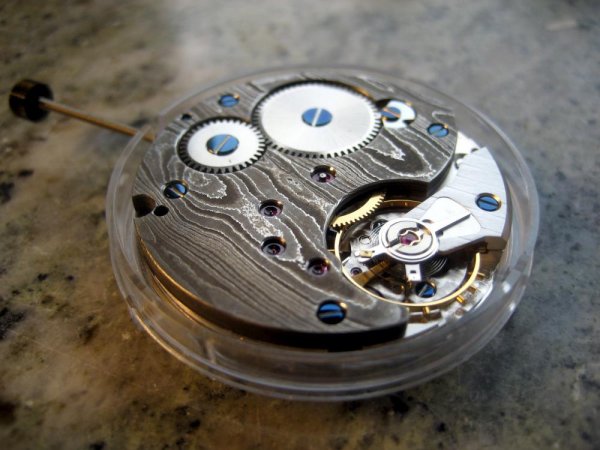 the eminent masters for the production of knives Johan Gustafson and skilled watchmaker Patrick Syogrena led to the establishment of a new watch brand Gustafsson & Sjogren. This young Swedish company produces exclusive watches, which are used in creating hand-forged Damascus steel that turns every single model in a unique masterpiece of watchmaking. Models displayed on dials landscapes restrained and cold nature of Scandinavia.
Hand-forged Damascus steel is also used as material for the manufacture of dials, crown, and the rotor. Costumers can choose the color and pattern are affected by processing by special technology. As a result, the model is designed in accordance with design ideas of the costumers. The company's products is a niche high-end range and costs from $ 6,000 to $ 8,000.
In a relatively short period of time the company has released many models with high-quality vintage Swiss movements and various figures on the dials.
Dial stainless watches are made of twisted Predator damask with red color effects on a black background. Instead, digital indexes on the dial are four diamonds. The form of stainless steel adjusted manually processed by sandblasting and coated with titanium PVD coating. On the case back is engraved with a diameter of 42mm logo. In the assembly model used Swiss movement Unitas 6497. General form of the watch made in the style of Dauphine. To the model attached strap of leather.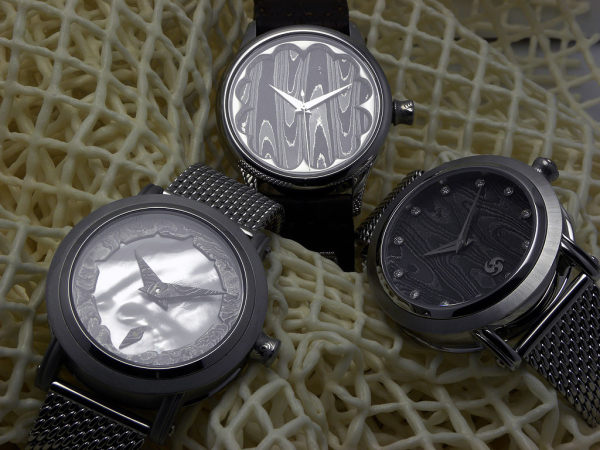 In the creation of another model of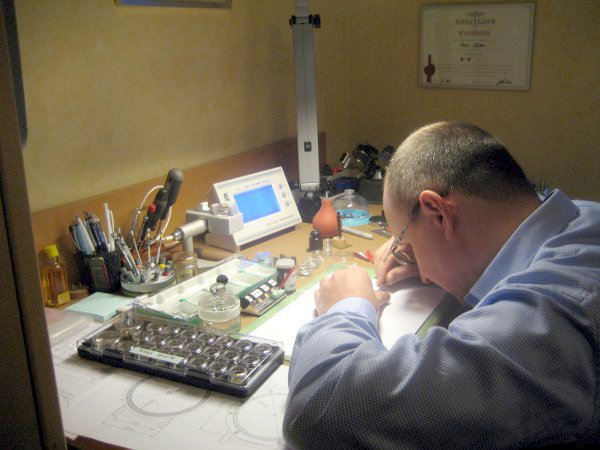 Fire was used by Swiss movement ETA 6498, complicated by the Swiss company Soprod. The dial is made of twisted Damascus steel with gold color effects on black and brown background. Four large diamonds adorn the dial and serve as a numerical index. Handmade case diameter of 42 mm was sandblasted and was protected by a titanium coating. On the back of the case of watches Gustafsson & Sjogren is engraved logo. The color scheme of leather straps varies depending on the color of the case.
Model Lapland Ice released in 5 pieces, two of which have face pearly white color, and three ice - face sky-blue. Lapland Ice dials model their designs give a colorless watch the impression that you get at the sight of ancient glaciers. In the creation of models are used Swiss movements and ETA Unitas 6498, designed for a pocket watch and having an improved technical standard chronograph functions, equipped with balance and control in the form of a swan neck. Strap of the model is made of reindeer skin.
A single execution of models and custom design can be a tempting offer to buy a watch from Gustafsson & Sjogren and highlight your unique personality and a bright and distinguish you from the general background.