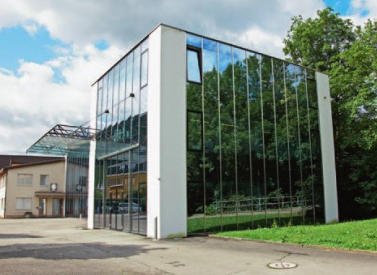 Technical improvements and flexible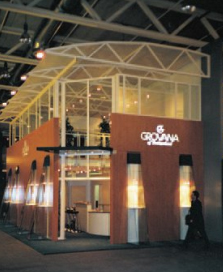 pricing policy helped the Company GROVANA to take pride of place in the watch industry. In 1924 the family Bitterli, which owns the brand so far, founded GROVANA. In 1970, the company has become popular, thanks to the new collections that meet the specificity of different markets.
Crisis watch industry is not harmed by the Company GROVANA its pricing policy. Many watch companies have closed, and GROVANA started to produce quartz watches. By 80-s quartz watches accounted for 80% of the company's products. Through innovation, the company increased the percentage of the sale of its products.
Production and administrative units, due to increased demand for a brand in need of expansion. In 1999, opened a new factory Tennikene is equipped with latest technology equipment. Also, watch assembly was carried out in the canton of Ticino.
REVUE THOMMEN was purchased by the company in 2001. Have been restored "frozen" movements, without changing the appearance that they had in the 60-s. GROVANA began to develop and produce new arrangements. Collections GROVANA constantly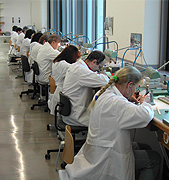 updated, leading to annual growth of sales. These collections meet all of markets in Eastern Europe. Today GROVANA watches sold in the countries of Eastern Europe as Ukraine, Russia, Poland, Slovakia, Czech Republic, Romania and the Baltic States. Wristwatches GROVANA exports in more than 80 countries. Watches are represented in numerous exhibitions. The company is always involved in the main exhibition of the watch industry «BASELWORLD», and each year represents more than 200 new features.
The secret of success lies not only in price but also in product quality. Details of movements are manufactured in Switzerland, the watch controlled at each stage of production. Design, materials, style, performance collection is selected in accordance with the desires of the costumer and the trends of time. Original collections GROVANA taking into account market needs. Each instance has its original box watches and the warranty booklet in eight languages. Most watches of GROVANA have the classic style. Guarantee service is top notch. Dealers are constantly delivered spare parts warehouse.
The company solves its main task - producing high quality watches with top-notch technical specifications, available to customers in every corner of the world and meet the needs of local markets.