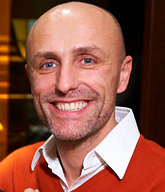 The Italian company Grimoldi was founded in 1964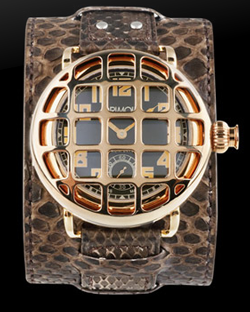 in Italy by Anselmo and Rosanna Grimoldi. Brand specializes in the manufacture of watches, jewelry, lighters, decorative boxes, cufflinks and tie clips. Brand Grimoldi is famous for its original and high quality watches. The main emphasis in the production of company is to make jewelry watches. Designers of Grimoldi company are not afraid to experiment, so watch brand can not be described by standard phrases. Custom designs is the original style of the company. Brand has released a lot of watches with non-standard forms of cases and curved second hands. Italian brand of Grimoldi watches are equipped with Swiss movements. Products of Grimoldi are different with charm and elegance. The company produces men's watches as well as women's.
Grimoldi released the following lines of watches: Monforte, Bramante, San Babila, Elia. All watches of the brand are made of stainless steel or gold and encrusted with diamonds.
Its originality is particularly striking in Italian watch Elia Classic. Digital codes on a round black dial are negated, the second hand is made in the traditional curved shape, the position of 2.3 hours, heart, symbolizing peace and love - the core values that reflect the company's philosophy.
Nowadays the business of the company run the Grimoldi children - Roberto, Pamela, George and Cesare.