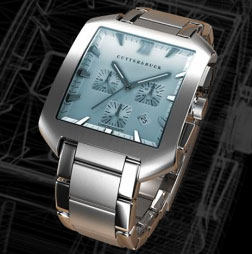 The Chinese company Greenland is one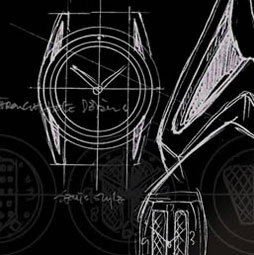 of the most successful Asian companies whose products are in demand in the European market of watches. The company is part of the Polyconcept group with head offices in Hong Kong and Paris. For fifteen years, the company produces high-quality watches with avant-garde design. Modernist tendencies embodied in the design of models, and describes them vividly stands out the watch industry.
Low price range of products does not affect its technical parameters and quality of materials. In making the case of the model they use precious metals, brass, stainless steel and high quality plastic. The company's products meet the European standards EU.
Brand produces models which are based on automatic quartz movement, equipped with its own charging system. It also produces children's watches, women's and men's models, quartz and a sundial.
Brand Greenland Watch Limited has released two large collections of ODM and OEM, consisting of multiple lines. The collection includes the following line ODM: Regina, Typekey, Diamond, Nautical, Greenland Sports, Calcio Swiss and Paris. The collection includes the OEM line of Jewelry, Design, Fashion, City, Classical, Outdoor and Sports.
Along with models, designed on the basis of simple movements, the brand also produces a model with sophisticated chronograph functions. The line consists of Chrono watch models, whose cases are made of stainless steel. White dial is equipped with a convex sapphire crystal. Temporary indices met with Arabic numerals. Between time indices 4 and 5 is the date aperture. In position of hours at 3, 6 and 9 are respectively a 30-second, 60 minute and 1-hour counters. Harmoniously integrated into the case strap model is made of genuine leather.
Square, round, rectangular case attached to watch a modern look. Water-resistant models ranging from 10bar to 20bar. The color range is wide straps. To models attached original cases unimaginable forms.
A unique combination of avant-garde style and a very reasonable price can be a conclusive reason to buy a watch from Greenland as a kind gift and please the people close to you.