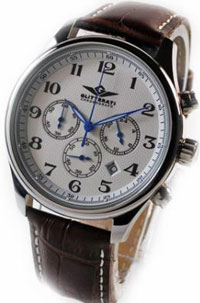 Watch company Glitterati, which is included in the DCT Watch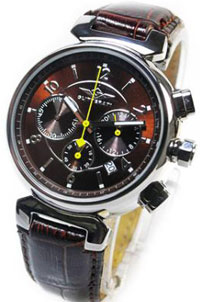 Group, was founded in 1998. Glitterati was founded by New York watchmaker and talented designer Holcerus. From its inception until today works with many brand watch companies. As a result of these collaborations were released collection of chronographs, which can be purchased at an affordable price. In general, the goal was to create exclusive Holcerus watches of high quality materials that would attract everyone's attention at first sight. The company's founder said: "I have a small company that is releasing the original watch. I release watches that are valued for their quality and for its original design. "
Since 2010, began working with Holcerus watch brand Herc, which is also part of the DCT Watch Group.
The company released the following Glitterati collection chronographs: «Eternal Classic», «Military Airforce», «Aqua Marine», «Vintage». All watches are equipped with a Japanese quartz movement Miyota OS. The cases are made of stainless steel 316L, black, white or silver dials protect scratch-resistant sapphire crystal. Hands and hour markers coated with some models of luminous matter, so you can see the time even in total darkness. Straps are made of genuine leather. There are also models with steel bracelets. Water-resistant of watches is up to 3 ATM.
You can buy watches of Glitterati available through our authorized dealers.