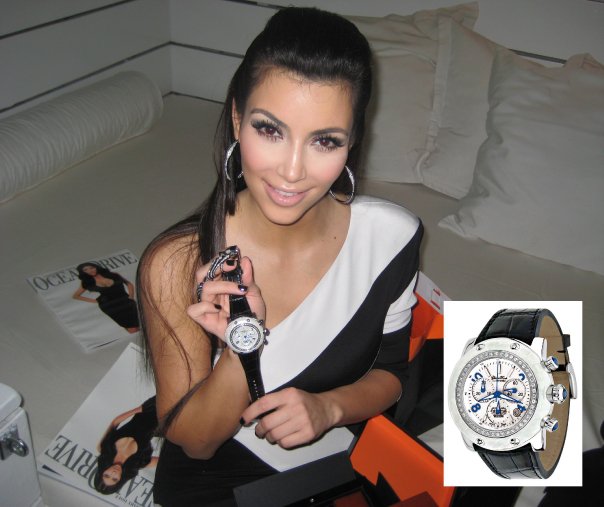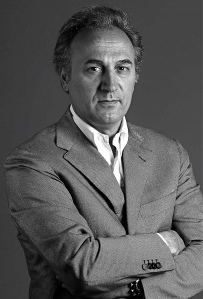 Company Glam Rock was founded in 2005 in Miami by Enrico Margaritelli and Isabelle Maujean, who began the production of its watches and jewelry in the same city. Before they were engaged in the manufacture of watches to Armani in Fossil Group, then moved to the company Binda, and in the end decided to create their own brand of watches.
The very name of the brand - Glam Rock - associated with modern glam and more famous American city of Miami and a carefree life of its inhabitants. In spite of its "glamorous reputation," Glam Rock watches are pretty high-quality chronometers, which found their place specific details. The creators have invested all his energy into his "child" as to create something special in today's watch industry, which is full of a wide range of products that can satisfy even the most discerning taste - quite a complex matter that requires maximum effort and boundless imagination and skill.
The first prototypes were presented at the BaselWorld 2006, and in June the same year they began their first delivery. Mark immediately became popular throughout Italy (the home of Enrico), and soon began its collaboration with the prestigious and powerful retailer group Rocca, head of Milan store which offers such prestigious brands of watches like Patek Philippe, Rolex, and Audemars Piguet, Jaeger-LeCoultre, Omega and others. Rocca Group owns more than 16 stores in major cities in Italy. After 4 months in stores Rocca has sold more than two hundred copies of Glam Rock. By the end of that year, watch brand Glam Rock can be found on the shelves of more than 130 Italian stores and mark the beginning of its expansion is the Spanish market watches.
Today the company is well represented in the markets of Germany, Austria and Switzerland. Thanks to its luxurious design and impeccable quality brand has won a huge success. According to Enrico Margaritelli, CEO and responsible for the design, wrist chronometers bring Glam Rock fashion, change, bright, fun assortment of retail stores. The basic principle of the company - the same watch should look very different due to the infinite combinations of materials and colors. For example, if the test model did not go, the master of changing the bezel or strap to give it a new and unique look. Case is presented in a diameter of 46 mm or 50 mm, and due to its slightly curved back cover, it sits perfectly on the wrist. Opportunity to give a completely different kind of watch - the key to the success of Glam Rock. For example, the bezel is made of different materials and different colors can be covered with calf skin, leather, alligator, python, as well as with diamonds. "Shifting" bezel combined with a strap, which can be as "volatile."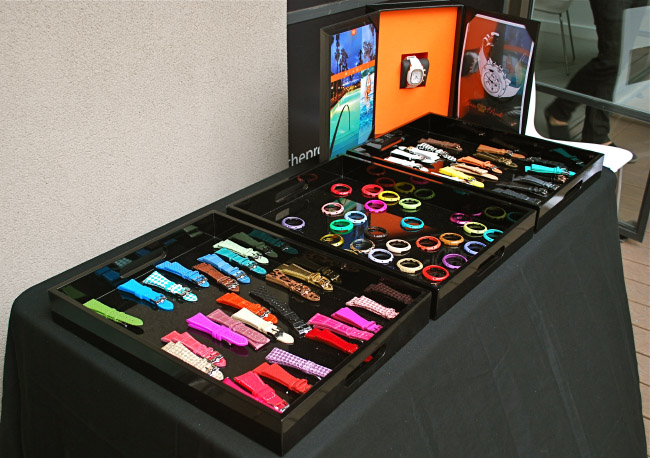 In addition, it can easily be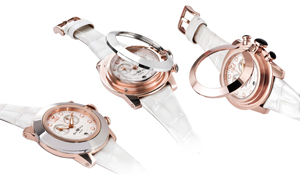 rearranged, giving the watch an entirely new character. A large building, designed in the style of "unisex", reflects the latest trends in fashion, and manly appearance by adding, if necessary, feminine notok makes of Glam Rock piece of modern glamor. All models are equipped with Glam Rock watches best quartz movement Ronda or ETA calibres, which are equipped with sports models. They possess excellent performance: steel case, water resistant is up to 10bar, crown with cabochon, Glam Rock is attached with six screws and a engraving of logos, the dial - mother of pearl, leather strap with folding clasp is handmade exclusively in France. All watches have an international warranty for two years. Collected in Italy, these are "real watch fashion design," which cost starts from 495 euros. In the model of the diamond price ranges from 800 to 900, while the cost model of 18-karat gold can be up to 2,500 euros.
Glam Rock Company is a niche segment of the firm «fashion-luxury». Glam Rock watches satisfy even the most demanding customers watch shops, regardless of their geographical location or cultural preferences. The creators and designers of Glam Rock watches are paying great attention to careful selection of details of registration in accordance with the fashion trends and an obsessive desire to avoid the effect of "deja vu". Glam Rock brand is the epitome of chic and vibrant lifestyle, expressed in constantly updated collections.