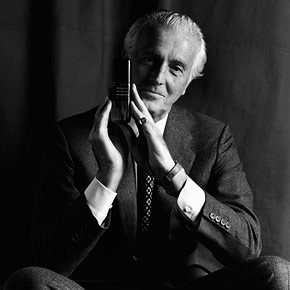 Givenchy is one of the popular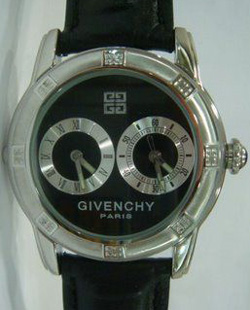 and prestigious brands, which was founded by unique person, talented designer Hubert de Givenchy. Hubert James Taffin de Givenchy was born in 20 February 1927 in Bove, France. His family referred to Protestant aristocrats and got its title in 1713. Mother grew Hubert and elder son alone, as their father, who was a pilot, died when Hubert was 3 years. In childhood mother of future designer taught her sons to discipline, persistence and respect. Hubert inherited unbelievable talent of his grandfather, artist, he even have never seen him. The world of art played the main role in destiny of Hubert, who couldn't pass away from tissues, bright colors. He was ten years old his mother took him to Paris on Universal exhibition of art and technique. Hubert was interested in two spheres: fashion and architect. Returning in Bove, he created model of the room where designers presented their collections: Molene, Chanel, Lelong, Balenciaga. Seen collections of Balenciaga, Hubert couldn't keep his admiration: "What a perfection! What lines, forms...". Of course than Hubert made a choice in profession, and his mother approved son's decision and gave an advice - "do it, but do your best".
After Second World War Hubert went to Paris, where he met famous designer Jacques Fath, from him he got first experience.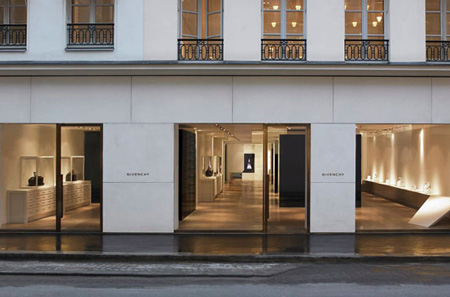 Than Hubert started to work on Pier Piguet, co-operate with Lucien Lelong, and then worked as an assistant in Elsa Schiaparelli at her famous boutique Place Vendome. Her extravagant and surreal fashion influenced on Hubert's art.
The fortune smiled at Hubert de Givenchy, when in 1952 designer opened his own House of Fashion in Paris on Rue Alfred de Vigne street. After several months of opening, designer presented to world his first collection. Light, flowing blouses, presented by Hubert de Givenchy, were differ with its design and appearance from habitual styles of cloths and had amazing success. Hubert always created his collections, following his motto: "The cloths shouldn't be hamper for women". It became the first uniqueness of the brand Givenchy, which managed for short period of time became popular brand all over the world. Hubert could create his own style, unique and amazing, reflected in all his collection. Designer created original cloths, using simple natural tissues, with the help of which he could catch the mood of everyone. Many celebrities choose elegant and unique cloths from Givenchy: Elisabeth Taylor, Sofie Loren, Grace Kelly, Diana Ross and others.
In 1953 Hubert met Audrey Hepburn, who visited him on show in narrow pants, usual T-shirt and sandals. She wore a hat of gondolier. Unusual image of the actress attracted attention of the designer, for whom she became muse.
In 2005 the creator director of the brand Givenchy was appointed Italian designer Riccardo Tisci, who enlarged range of the brand and gave new spirit and unique style.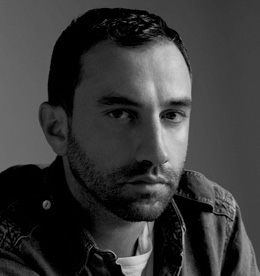 Nowadays the company is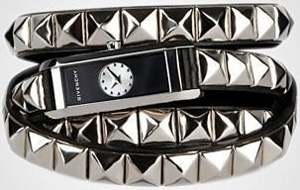 known all over the world not just with its cloths collection, cosmetics, but different accessories, in which its honorable place took wristwatches. Original models of famous brand Givenchy – not just device to measure the time, but mostly modern accessory, complemented image of its owner. Watches Givanchy combine elegance of French style and Swiss quality. Designers who work on wristwatches, embodied their endless fantasy, paying great attention on every detail. Thoroughly polished cases, decorated crowns, guilloched dials, on which situated geometric logo, and also leather straps make watches Givenchy embodiment of quality and exclusive design.
In collections of the company present men and women models. Cases of watches are made from high quality steel, colored dials equipped with date aperture, Arabic or Roman numerals, two or three hands, protected by sapphire crystal. Watches Givenchy are equipped with Swiss quartz movements.
You can buy watch Givenchy through official dealers, and also order it by internet.