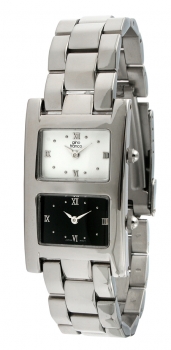 Watches of company Gino Franco attract the attention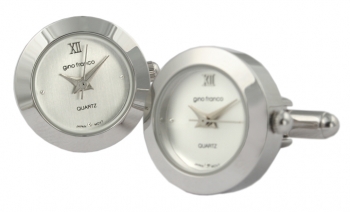 of smooth lines and creative design. Such detail relating to product design has a solid foundation: the company's founder Gino Franco was born in a family of architects, and in watchmaking, as in architecture, are based notions of beauty and form. Models of watch company Gino Franco - not only measures of time, but the rate of aesthetic taste. Italian watch manufacturers pay great attention to detail, which is why each model of the brand is a masterpiece of watchmaking.
Gino Franco specializes in manufacturing men's wristwatches. All models are brand made from stainless steel and water resistant up to 30 meters. Design of watches varies from classic to sporty.
A closer look at the model Sicilian - Black. Watch is striking a classic design. Square case is stainless steel strap - genuine leather, the time indicators, marked with Arabic numerals, clearly stand out against the black dial. Watch is equipped with chronograph function: hour counter is located at position 3 hours, minutes - 6 hours, and the second hand at 9. Date aperture is located at position 6:00. Black leather strap is harmoniously integrated into the watch case.
Products of Gino Franco positioned in the low price range. All watches of the brand are 5-year of warranty.