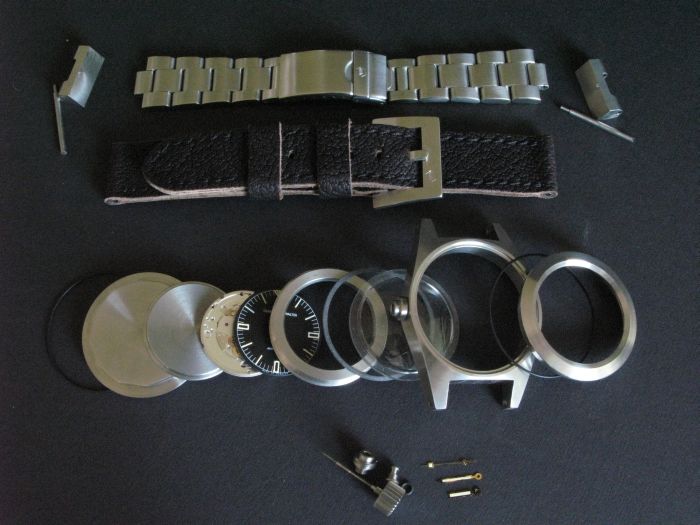 "I dreamed of creating my own watches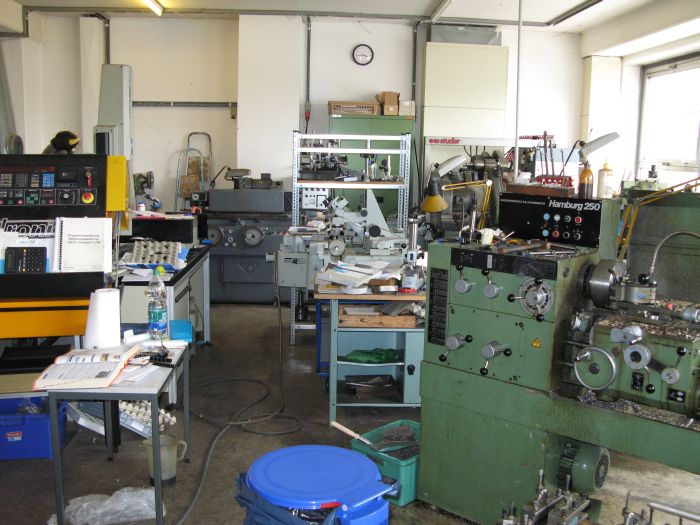 for a long time until I said it to my friend Alexander Walter who was designer and engineer of the BMW company. We wanted to create a timepiece that is extremely resistant to shock and waterproof. Together, we made a few sketches and finally in 2005 created the first draft of Germano & Walter 500 m. Walter soon drew a sketch of the professional draft. In November 2005, I completed the establishment of the first prototype. Since then, in Munich, we create watches in limited series. Pietro Germano was born September 16, 1953 in the Italian city Verbicaro. Ever since childhood he has always been fascinated by different technologies: it is often analyzed and collected all the home alarms. From 1979 - 1984, he studied at the photographer, and since 1985 he has organized several exhibitions of his photographs and paintings. Being a lover of vintage cars, he was involved in their repair. He also repaired watches and produced for them, the leather straps. In 2002 he built the first model wristwatch Minute Repetition, and in 2005 together with Alexander Walter designed and constructed Germano & Walter 500 m.
Walter Alexander was born April 27, 1963 in the German city Berching. Since childhood, his career was a foregone conclusion: the inventor and designer. From 1985 – 1991 he studied mechanical engineering at the Technical University of Munich. Since 1998 he is an engineer - developer of the BMW company.
All watches Germano & Walter has the following features:
• Handmade and limited edition in very small series
• Extreme strength, high anti-magnetic, water resistant is up to 500 meters
• The case of "sandwich" (stainless steel) that is made of several parts of the massive,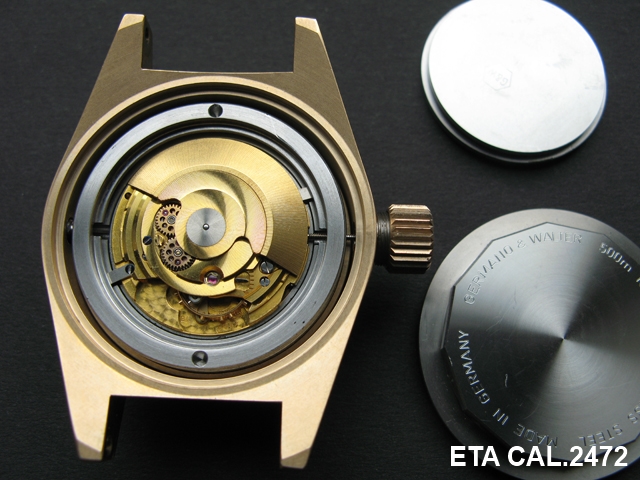 all components are turned and milled for precision mechanics (Achim Borlinghaus and Josef Fastl) in Munich, Germany
• Internal cabinet: ferromagnetic materials, mainly stainless Germano & Walter
• Internal coating movements: ferromagnetic materials, mainly stainless steel
• The outer casing with a screw rod for centering the inner case
• screwed bezel on the inside of the enclosure
• screwed case back
• screwed-in crown
• Adjusting the strap 2 screwed for easy change of the steel bracelet on leather and vice versa
• Acrylic crystal thickness of about 4 mm, screwed between bezel and the inside of the case
• automatic movement ETA caliber 2892A; finish: the sun's rays and Geneva stripes
• Gold or chrome-plated hands (hour, minute, second) with a fluorescent coating (not radioactive)
• Dial: soft iron with luminescent indexes (not radioactive)
• Dimensions / Weight:
The length from the bottom to the top of bridges: approximately 57 mm
Width without crown: approx. 42 mm
Crown diameter: approx. 9 mm
Length of crown: approx. 5 mm
The total height of the crystal: approx. 18.20 mm
Bridge Width Strap: 20 mm
Diameter of dial: 30.5 mm
Weight with strap: 170 g
All watches Germano & Walter have a 2 year warranty. Watches come with a steel bracelet, leather strap with steel buckle, a certificate of authenticity and a leather holster. At all watches are engraved a serial number and year of manufacture.