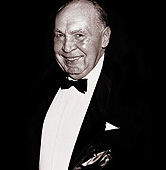 Swiss watch company George J von Burg was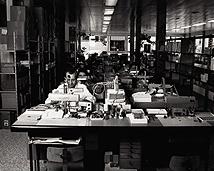 founded by Georg Josef von Burg. A legendary figure among Swiss watchmakers, George Joseph von Burg (1914-1986), made a great contribution to horology. Many of his development later were used by other watch companies.
Georg Josef von Berg joined the watchmaking under the guidance of his father at the age of when he was a boy. For 20 years, he distinguished himself as a talented watchmaker. As a result of a successful marketing strategy to 1947, Mr. Burg has sold his watch for the whole Europe under the registered trademark called GEO Automatic. In 1950, Berg and his family moved to America in order to create capacity for the production of watches for the american market. Soon he bought a Swiss watch manufactory to produce watch movements for other Swiss watch brands. On his return to Switzerland, Burg renamed his watch company in «SEMAG». SEMAG watch company has become one of the largest watch manufacturers in Switzerland. At the time SEMAG factory first organized an assembly line for the production of watch movements. In 1961, Mr. Burg also founded the manufactory of watches CLARO Watch SA. CLARO SEMAG and become one of the largest watch factories, producing mechanical gauges, which are sold worldwide like different watch brands.
Throughout his life Burg adopted the principles of quality in the manufacture of watches, accuracy, reliability and availability. The same principles traditionally adheres to the current leadership of the company on behalf of his descendants, his son and grandson, who continued the work of the legendary watchmaker. They both have the same name.
The head office and production of watches of George J von Burg is in Biel-Bienne - in the heart of the Swiss watch industry. This picturesque area is located in the Jura mountains between Basel and Geneva. Another company owns the watch manufactory is in Bellinzona, southern Switzerland.
In the chronograph of Swiss watch brand George J von Burg - caliber Vljoux 7750-Automatic Mechanical Chronograph Movement. This watch movement, created in 1974, is considered to be very robust and reliable. It is used in most chronographs.
Case and bracelet of George J von Burg watches are made of stainless steel or black titanium carbide-coated with gold. Cases are numbered and are thoroughly tested. Watch has scratch-resistant sapphire crystal with strength of 9 points on the Mohs scale, diamond is harder only - 10 points. Straps are made of alligator skin.
Collection SPchasy George J von BurgORT II - issued in the case of polished or brushed steel or black carbide.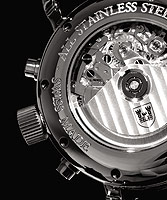 Collection - The SOLLECTOR SERIES -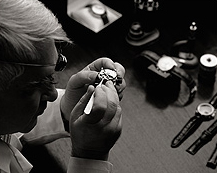 designed for aesthetes and connoisseurs of fine watchmaking. Each of the 4 models, the movement is complicated by certain features. Model watch George J von Burg Perpetual Calendar-with perpetual calendar function. On a guilloche silver dial - 3 small dials showing the month (note the "12 hours"), the day of the week (note the "6 o'clock") and month (labeled "9:00"). Model GMT FlyBack-chronograph is with the corresponding function. The collection also includes a model Classic Aviator and Roman Rattrappante.
Swiss watch brand George J von Burg is fully consistent with the notion of "Made in Switzerland": in terms of technical parameters, according to Swiss standard high-quality, accuracy, reliability, and in terms of production-in the flesh before the package is manufactured in Switzerland. The optimum ratio of price and quality.