Nearly twenty years ago, the analog quartz watch,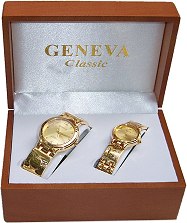 released a new line of quartz watches under the brand GQI GENEVA QUARTZ. Fine watches are made of quality materials and equipped with Swiss movements that meet the requirements of the watch industry. And original design of this watch, made in a classic, sporty style, as well as in art deco and avant-garde. Each watch is made using a Geneva old traditional methods and using the latest tools and equipment from the G.P.. Design and development of watches controlled by company founder Robert G. Saedi. All parts are thoroughly processed, and then begins assembling the best watches and experienced watchmakers. Then the watch run control check in 22 times. Engraved by hand on the back cover of each watch is the signature of the founder of the company.
Everyone can find a rich assortment of watches that match your taste model. In the manufacture of watches paid much attention to case size, color dials, in harmony with arrows and bracelet. Experienced designers led by Saedi develop sophisticated design, which makes the watch of Geneva company recognizable and irreplaceable.
Brand has released the following collections: Extra Value, Exclusive, Sports, High Fashion, Ladies. Rectangular, square, round watch case made of stainless steel or gold plated. On the dials are marked in different colors in the form of hourly indices Roman or Arabic numerals, as well as in the form of points. Straps are made of genuine leather, and bracelets - gold-plated or stainless steel. Watches are equipped with Swiss quartz movement, providing watches of Geneva accuracy and reliability.