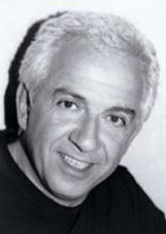 Gc Swiss watches are made in Fashion-Luxury class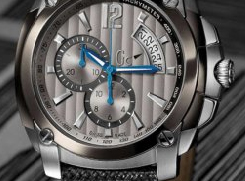 and are known for their provocative respectability. Watch company Gc is popular in all watch markets of Europe and now aims to take a leading position in Russia.
Swiss brand Gc was founded by one of the owners of the brand Guess Paul Marciano. He decided to create a brand for people who choose a unique and perfect style. The company Gc was founded in 1997. In the same year was established the first watch line of Gc. The line is stylish, unusual, trendy and has a Swiss high-quality movement. Gc watches are the link between luxury and fashion. Gc brand has incorporated experience in watchmaking and successfully emphasizes individuality. Creativity and the inexhaustible energy of Paul Marciano brought the young company's popularity in a short period of time and Gc started to recognize in many countries.
Products of Swiss brand Gc is marked like Swiss Made. Gc production are precision Swiss watches, which are made only from high quality materials and decorated with natural diamonds. These watches are equipped with reliable Swiss self-winding.
Each new model of watches Gc is a work of art. Pricing policy of Swiss brand Gc - «look more expensive than indicated on the price tag," allowed watches of this brand to occupy an honored place among the classics of expensive and inexpensive fasion watches.
The model line of Swiss watches are both for men and ladies. The collection presents a variety of styles from the casual, sporty to classic and strictly business.
Among the successful models of brand, watch Sport de Lux has a special place among Gc brand,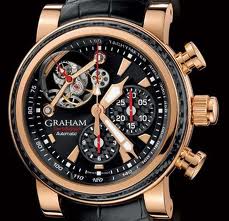 which combines perfectly rose gold with black metal. In the manufacture of these watches were also used high-tech ceramic, rubber and carbon Sport Class model emphasizes the individuality of its owner. This model is available in different color combinations - black and silver, white and silver, black and rose gold, white and rose gold, etc. Watch women's collection Sport Class are equipped with steel case and bracelet in combination with pink gold. The middle of the bracelet decorated with avant-garde ceramics, and hands with a unique design and dial covered with a luminescent compound. The watch is equipped with a reliable Swiss ETA or Ronda movement and is waterproof up to 10bar.
Swiss brand Gc released Chronograph Sport Class Rose Gold, which combines gold and carbon. Watch has a tachymeter bezel and features a black rubber strap.
SE-1 Chronograph Automatic was released in limited edition for the anniversary of the company. Gc designers are always use two color combination in the watch. They have made case of rose gold, which is mounted on the bracelet made of alligator's leather, pink numerals and hands coated with phosphor composition, and the tip of the bracelet and crown are made in the same style. The work of automatic movement is visible through sapphire glass on the reverse side of these watches. It is water resistant up to 10bar, and covered with antishock crystal.
Luxurious ladies Riviera Collection, which are decorated with pearl dial and perfect diamond was a gift to ladies all over the world.
All watches of Swiss company Gc are made in unique design, it has the Swiss top quality, fashion brand and price.