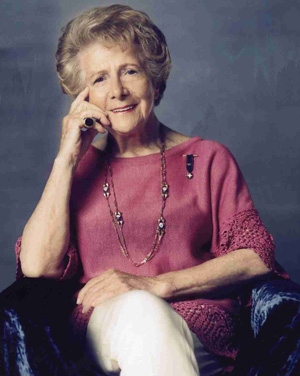 Gattinoni is a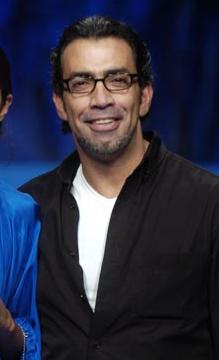 famous Italian trade brand, founded in 1945 by talented designer Fernanda Gattinoni. Before opening her own business she studied design in London, she practiced in House of fashion Molyneux. Having backed to homeland, she worked in Milan, in atelier Ventura. Fernenda's collection were highly evaluated by maitres of world fashion, soon she was suggested to work in one of prestigious House of fashion – Chanel. She refused the suggestion and opened her own business in Rome, on Marche street.
The first products with label of Fernanda Gattinoni Haute Couture – jacket from green velvet, which was created for Clara Calamai – one of the brightest stars of Italian movie that times.
In several years Fernanda moved from Rome to Toscana – one of the beautiful regions of Italy. This place influenced very much on future success of Fashion House Gattinoni. New atelier was opened near embassy of USA in Italy. The wife of American ambassador, and following her stars of Hollywood and Italian movie (Elizabeth Taylor, Anna Magnani, Lana Turner, Gina Lollobrigida, Ingrid Bergman, Ava Gardner, etc.) became constant clients of Gattinoni House.
Fernanda Gattinoni developed her own style, which loved by millions: flawless lines of model, color improvisation, elegance and thin provocation. Not looking on often changing of tendances, in Gattinoni collections always keep characteristic lines of individual style.
In 1956, after output movie "War and Piece" with the participation of Audrey Hepburn in a role of Natasha Rostova, Gattinoni, participated in costume creation, was nominated on "Oscar" in nomination "costume design".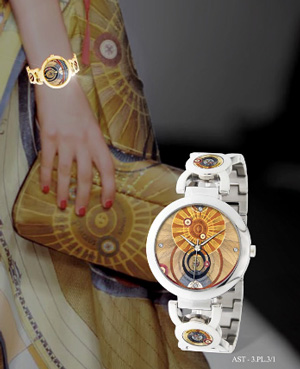 Fernanda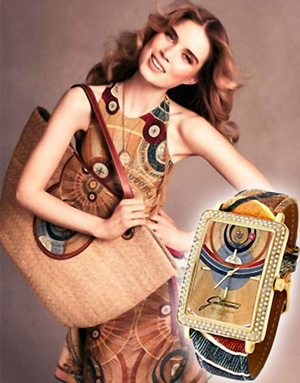 continued to work in her House of fashion till she was 95 years old. In 2002, after her death, the business inherited her son Raniero, who worked in the company since 80-s of past century. Young energetic designer gave new impulse to company development. He suggested to work to his classmate – talented designer Stefano Dominello (present director of House fashion Gattinoni), in co-operation with whom were created new lines of pret-a-porter and accessories.
In 1985 brand began to co-operate with famous designer Guillermo Mariotto, with the name of whom a modern history of House of fashion Gattinoni is connected. In 1994 he headed design department of the company. Invited to work leading Italian designers, kept his position on world market and did wider distributor net, the company enlarge its sphere of activity: nowadays, under brand Gattinoni produce perfume, accessories and wristwatches.
In functional accessories of the brand are kept all lines of Gattinoni style – improvisation in all directions of creative ideas, constant experiments with color and forms, elegance, balancing on provocation. Watches are made in classic style: clear lines, square, round and rectangular cases. From usual classic models it is differ with color improvisation: decorating the dial and straps they use combination of different colors. "Colored" watches will become ideal adding to monochrome range.
Watches Gattinoni are differ not just with original design, but also good operational potential. In every step of technique process it go through strict control of quality.
Cases of watches are made from stainless steel, in it fixed high quality Japanese quartz movements. Cases of some models are covered with IP-covering, which has not just esthetic function, but protecting: ion spraying let to change color of the dial and protect it from mechanical damages. In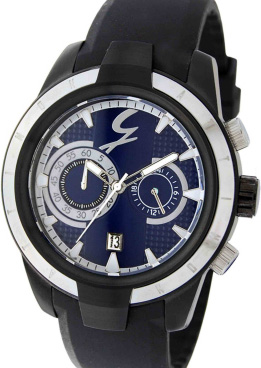 correlation with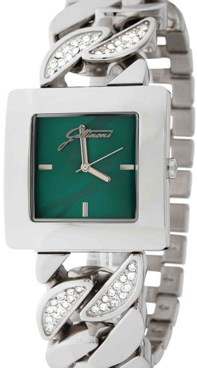 color of the dial select decorative elements: steel inserts, Swarovski crystals, zircon. The dial of watch is covered with mineral crystal, hardness on the Vickers scale ranges from 500 to 800 units. Functional accessories are complemented with metal bracelets or straps, made from natural leather.
Model ranges Gattinoni update every season, but absolute changes in design hasn't seen: as the basic is recognizable brand style.
The last novelty of the brand was presented on annual exhibition of watches and jeweleries BaselWorld 2011.
Watch series, dedicated to Cosmos, made from unique material, made in exclusive technology, letting to make the picture of Leonardo da Vinci. Innovation material was used for finishing dial and making strap. In 2010 watches of this series decorated motives of old maps of star sky.
Collection Shedar presents with models with square cases and colored dials. Cases of watches are decorated with Swarovski crystals, the amazing shine of which harmoniously combines with soft tones of colored dials.
Brand produces watches not just for women, but for men as well. Collection of men's watches Phoenix connected with model range – the same colored dials, which combine with shine of steel finishing. Men's models have big round cases, on its dials presented wide functional: central hands, showing hours, seconds, chronograph counters and date aperture, situated in position of "6" hours.