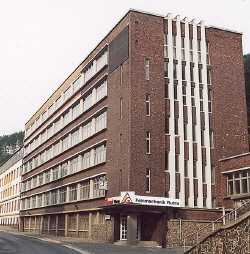 Garde Ruhla is a German watch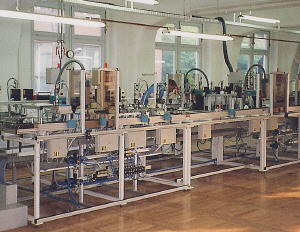 company with more than 140 years of history. Initially the company was known as Uhrenwerke Ruhla, which later split into several specialized brands and companies, one of which is the Garde. City called Ruhla, located in south of Eisenach in the Thuringian forest, and is a center of German watchmaking. In 1862, brothers Christian and George Tiil founded a factory of metal framework. Only in 1892 they started producing pocket watches. German watch company Garde Ruhla soon became one of the largest and most well-known brands in Germany, producing original watches. The first invention of the company were pocket watches «Fearless», which are successfully were sold in North America. Almost every year the brothers Tiil released new models of watches, as well as movements for these watches.
Since 1906, the company began to manufacture men's watches from the highest quality materials. Watches have been equipped with movements to control their own production speed. In addition, the company began to produce parts for the watch. However, the production of pocket watches remains one of the most important areas of the company. The watches of this watch company surprised and dismayed at all the precision and quality that meets all the requirements of the watch industry.
The first women's watches from the collection «Venus» and «Darling» were sold in 1935.
After the Second World War, continuing the production of pocket watches, the company began to produce alarm watches and travel alarm watches, and in 1963 was designed automatic movement Kal. 24, wrist and pocket watches of this brand were equipped with it. A few years later, the company began producing Garde wristwatch equipped with a quartz movement. In 1977, the company released its first analog watch with LCD display, and since 1979 - radio-controlled wristwatch.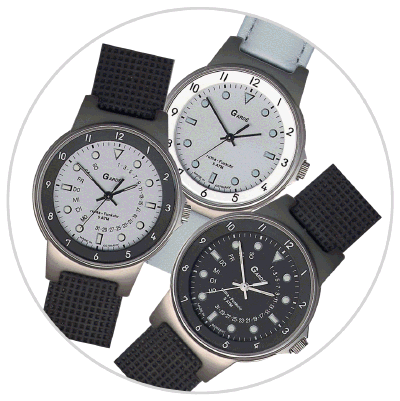 Their original watch Garde company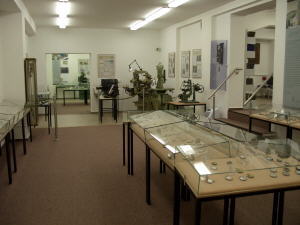 began to present the exhibition in Basel in 1995, after which you can buy watches from Garde, not only in Germany but also in the U.S., Japan, France, Italy, Switzerland and other countries. In addition, exclusive German watches Garde took the place of honor in the "German Museum" in Munich, where you can enjoy them. This fact is further proof of the quality and originality of these watches.
German watch company Garde Ruhla is one of those few brands that represents a wide range of pocket, travel, watches and alarm watches. Garde collection includes pocket watches, radio controlled watches, chronographs, automatic, quartz, mechanical watches made of titanium, steel and gold. There is a watch, equipped with an indicator of the phases of the moon, as well as watches made specifically for pilots. In a wide assortment of men's and women's watches, the company offers, each wearing the appropriate watch to your taste. You can buy German Garde watches at an affordable price.