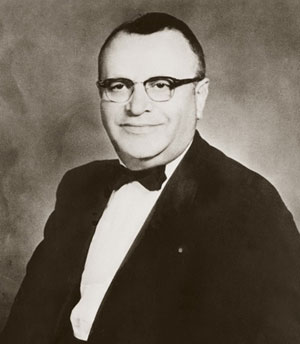 Gant is a world-famous watch brand which produces watches, wear and foot-wear and different accessorizes. Companie's history started in 1914, when immigrant Bernard Gant saw America. Bernard was a tailor and started his career from collars making. In a sewing workshop hi met his future wife, who was specialized on buttons sewing and button holes making. Their alliance was a beginning not only of family relationships, but also of a business.
In 1941 Bernard moved to New Heaven, Connecticut. There he together with his cousin opened a manufacture where they were making shirts. They were collaborating which such a famous and popular companies as Brooks Brothers, Manhattan Shirts, J.Press.
The guarantee of high quality of their production, released by Gant brothers was letter "G" embroidered in the corners of chest pockets of the shirts they produced. Instead of a trade mark's name, customers were oriented only by this letter "G" which became a symbol of a high quality and uniqueness of their production released by Gant brothers. Time passed and Bernard's sons – Eliot ans Mattie joined to family business. A well developed business gradually lead to creating of own brand. In 1949 Gant brothers brand was registered. The items produced were the same: perfectly made male shirts, which conception later lost their natural ideas and was changer radically.
Gant company became famous for its original shirts which had a particular pleat and buttonhole on the back. But, the main innovation of shirts design became collars which were attaching to a shirt by some buttons. This new style started a new era of male shirts, it was called "button down" which is considered to be classics today.
In the middle of 60-s Gant company became the hugest producer of male shirts.
It is also should be mentionned that since 1967 Gant company had a number of owners. In the beginning of 80-s Swedish brand Pyramid Sportswear bought the license which afford to design and release own series of clothes. Also it let to distribute Gant production all around the World. In a short period of time the brand could achieve World recognition and Gant collections, which contained not only shirts but clothes for men, women and even children, foot-wear and different accessorizes. It also should be mentioned that a remarkable event for Gant company was a release of female clothes in 2004.
in 2008 famous Swiss company Maus Frères bought Gant brand producing only male clothes. An attention towards female clothes was payed only in the beginning of XXI century. Popularity and fame came to Gant company when the first collection for beautiful ladies appeared.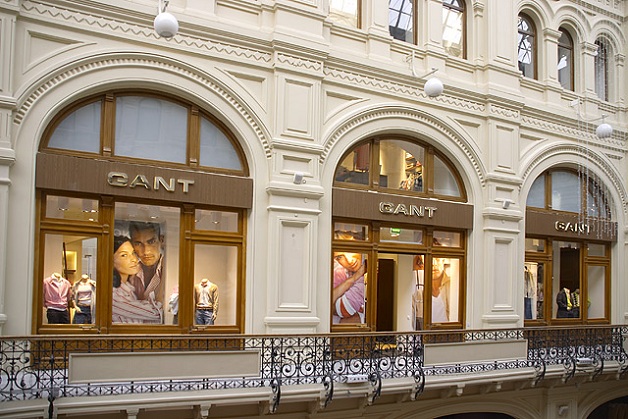 Nowadays Gant company produces clothes for men, women, footwear and accessorizes of high quality. Gant production is presented more than in 70 countries all around the World. Gant has saved a unique spirit of freedom and sure it is starving for American dream – it is that very thing that Bernard Gant enclosed in his time into the idea if own business.
Watches are at a special position in all the collections of Gant brand. Watches are the reflections of traditions, customs fantasies of designers and their creativity. Watches created by Gant became a perfect supplementation for many fans of Gant brand who want to pay attention to once sophisticated taste and beauty.
Cases made of stainless steel: squared, round, rectangular can make a perfect accomplishment to a classic or a sport wear. Dials colored differently are supplied with three hands and an aperture of date placed next to some hour marks. Genuine leather straps decorate watch models wich are supplied with quartz movements.
| | |
| --- | --- |
| | |
Not long ago Gant company released an original model, designed in a partnership with famous American designer Michael Bastian, who works together with many famous and popular companies. As a result there came a product – a classic watch of limited edition.
Cases are made of stainless steel, dials are colored in light olive colours. Arabic numerals and hands are made in light colours which add really original look to all watch models.
A small aperture of date is located near the our mark "3 o'clock" and on the bottom of the dial there is a sign «Limited Edition» and a sign that this watch model is waterproof.
An original novelty is supplied with a genuine leather strap, which can be substituted by two supplementary straps.
The watch has a Japanese movement Miyota.
Originals models of Gant watch can accentuate a bright image of the owner. Anyone can by Gant watch at the web-page or the officials distributors.