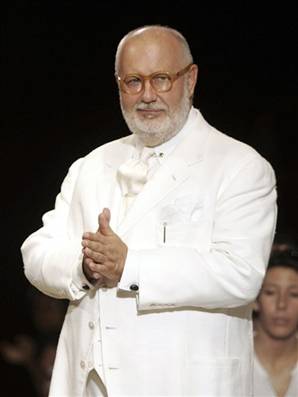 Gian Franco Ferre - Italian famous fashion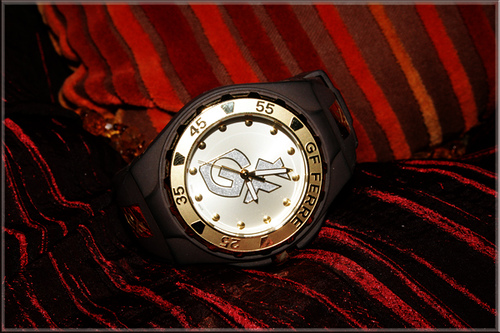 designer, who conquered even the French market and people. It is impossible not to notice his contribution to the prosperity and the Italian fashion world. The designer, who wanted to become a pharmacist, was born in the small town of Legnano, located in northern Italy, in 1944. Grandfather of Ferrer has been producing bicycles, and his father was an engineer. Ferre followed his father's advice and decided to learn the architect. Maybe his architectural knowledge has also helped to make the first steps to stardom. According to Ferrer, "the values that came to me from my own experience, my environment and, of course, the family brought me - a sense of duty, the measures - have developed my character and at the same time proved that it was necessary for my future career. " It all started this way. Once Ferrer came up and fashioned furnishings. For years, fashion designer worked in India. He notes that there have learned a lot, because great experience helped him to realize the existence of another reality and a way of life.
Ferrer returned to Milan, where he met his future partner Franco Mattioli. In 1978 they created a company Gian Franko Ferre. The very first collection created by the company, had a huge success.
Currently, the brand has been manufacturing men's and women's clothing, shoes, bags, various accessories. Occupy its rightful place as a collection of watches GF Ferre. A wide range of watches was produced for people who value their time, looking for the best, preferring the avant-garde style and want to emphasize his bright personality and fine taste. In each model Ferre was able to combine independence and originality. They felt an intuitive prediction of fashion trends and creative approach. An important factor in the brand is clearly recognizable style, which emphasizes the particular attitude and status. Classic or sports, or severe shocking - this is a watch that will suit both the everyday wear and special occasions. The brand GF Ferre produces both male and female watch collection that combines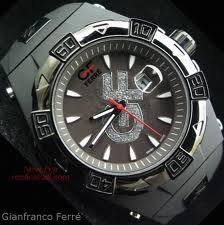 an elegant, rigorous and at the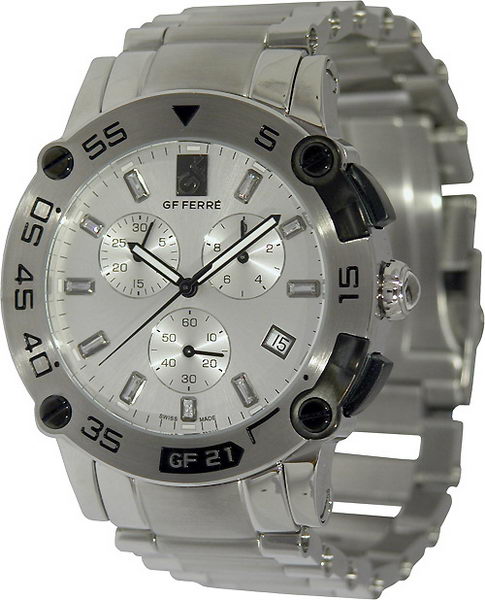 same time modern design and high quality. All watches of GF Ferre are equipped with Swiss quartz movement ETA and Ronda. For the manufacture of watches are used by the highest quality materials. Cases are made of different forms of polished stainless steel or gold-plated steel. The dials of different shades to protect the mineral crystal protects the watch from scratches. Some models are decorated with crystals Swarovski. For lovers of extravagant style brand produces watches with cases, melon-shaped. Interesting crown of this watch, reminiscent of the ball. There are also models made in one piece bracelet. Interesting and models are made in the shape of the pendant, that is on the one hand there is a dial, on the other - the company logo. Watch bracelets are made of genuine leather. All watches are waterproof and are up to 3-5bar. GF Ferre watches are assembling manufactured in Switzerland. This fact also indicates the high quality and accuracy of these watches.
In 2006, the first collection of watches GF Ferre was presented at the World Exhibition BaselWorld.
The brand GF Ferre - a synonym for good taste and design excellence.
To buy GF Ferre watches you can in different countries, as well as ordering them online.