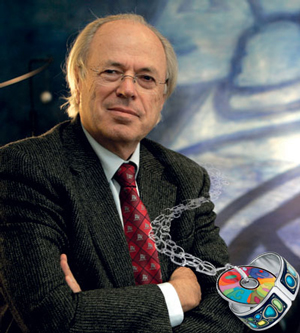 Frey Wille is Austrian family owned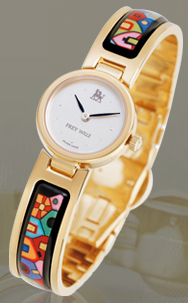 company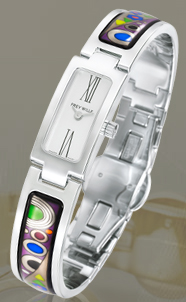 with offices worldwide and headquarters in Vienna. The company was founded in 1951 and since its establishment engaged in the creation of modern jewelry with an emphasis on artistic performance and use of technology in the form of jewelry enamelling, who sat down to develop in recent decades. The company, founded and designed by Austrian artist Michaela Frye, continues to delight today with original decorations and accessories under the leadership of Dr. Friedrich Wille and the author of the design concept Simone Gryunberger-Wille. Thanks to these people, the company Frey Wille has become one of the leading brands in the production of enameled jewelry luxury.
Unique and original items Frey Wille embody ideas and limitless imaginations of talented artists and designers, led by chief designer of Simone Gryunberger-Ville. Exclusive Enamel products appear not so easy to make them required from 80 to 100 steps, which are mostly done manually. After the enamel - the molten glass, which requires labor-intensive work processes, using the technique of enamelling jewelry, which is a developing technology in recent decades. For the manufacture of enamel jewelry requires great skill and experience to apply layer after layer. For each model run from 12 to 20 colors, of course, depending on the design.
Unique style of products the company Frey Wille starts with the geometry, salon Frey Wille rethinking art and historical periods (Ancient Greece, Egypt) and paying tribute to such masters as Oscar Claude Monet (French painter,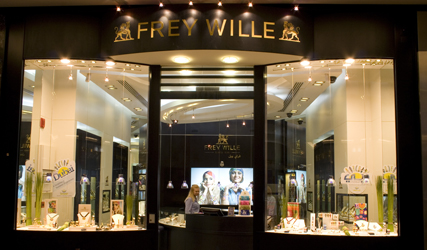 one of the founders of Impressionism), Gustav Klimt (Austrian painter , the founder of modern art in Austria), Friedensreich Hundertwasser (Austrian architect and painter, creator of the original buildings in a natural, environmentally friendly, biomorphic style) and Alfons Maria Mucha (Czech painter, stage designer, illustrator, jewelry designer and poster artist, one of the most famous representatives of Art Nouveau).
An important place in the decoration of exceptional products occupy such philosophical values of the joy of being, boundless love. Before Frederick Wille is a difficult task - to create a positive mood and be in peace with the original designer creations, which work requires more than two years. Frey Wille brand products are relevant everywhere and always, a rich assortment of the company covers an artistic jewelry and various accessories such as silk scarves, scarves, pens, watches, as well as ties, belts and cufflinks for men.
And through its exclusive design and high quality products and accessories brand Frey Wille very quickly took the place of honor at an international roar. In addition, the brand gradually began to expand, opening boutiques worldwide. By mid-2010 there were 74. Now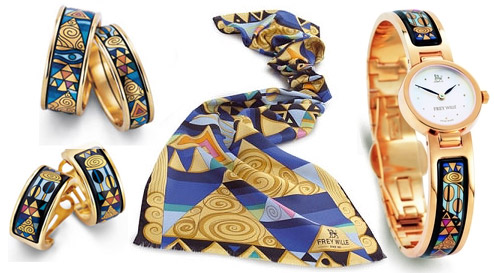 Frey Wille brand represented 450 employees on 4 continents in over 30 countries worldwide. Gorgeous products of this company is not only recognized its outstanding design and quality, but the original logo in the form of a sphinx, which is synonymous with European creativity.
Frey Wille exclusive watches in the form of bracelets. Watch cases are made in round, rectangular forms. Gold-plated or enamelled thin case in harmony with the white dials fitted with roman numerals with or without numbers, and two hands. Bracelet adorned with different designs, presented in several colors. The original design performance and excellent appearance of each product brand Frey Wille will not leave anyone indifferent. Wristwatch Frey Wille - the embodiment of femininity, elegance combined with high quality. These models emphasize the bright personality and taste the finest of its owner.
You can buy Frey Wille watch in boutiques in many countries, as well as ordering on the official website of the company.