"Stylish luxury items for reasonable money» Folli Folly.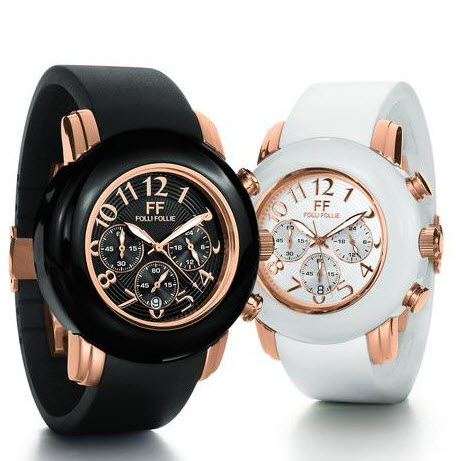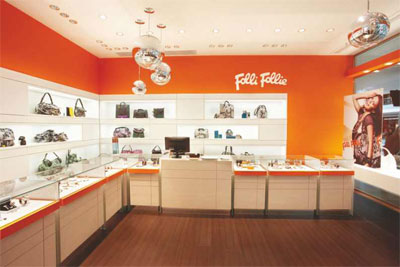 Folli Follie, a Greek company was founded by Dimitris Kutsolitstsosom and his wife, Ketty (Ketty) in 1982, when the business part of the Greek capital - Athens - the company opened its first store. The huge success and increasing demand in the Greek market of jewelry allowed owners to develop the newly created brand for the production of accessories for the fashion segment of the population, which soon began expanding the production to international markets. In 1994, Folli Follie announced its first line of women's watches, and in 1995 entered the Japanese market - a key market for the promotion of luxury goods - and are now in the top ten luxury goods in Japan and operates in more than 20 major countries in which successfully operate 280 retail outlets, offering clients a watch, fine jewelry and accessories.
The roducts of Greek brand Folli Follie is mostly jewelry, and designed for people aged 20 to 40 years old. Retail price of the products is of different styles, depending on the material's range from 50 to 1,000 euros. Also the range of products of this company include fashion watches, handbags and pashmina shawls and sunglasses, which combine perfectly with each other.


Perfect accessories of Folli Follie made by a Group Masters, which includes the Swiss, Italian, Greek, German and Chinese designers. Supplementing the basic of its jewelry collection, the company Folli Follie in 2005, has introduced several collections of watches, the most notable of which is a collection called Anthos. Beautiful models from this collection as if filled with sunlight. Case made of stainless steel in the shape of a flower, decorated with shiny crystals.
In 2007, Greek watch company Folli Follie reported about the opening of the first official store in Russia, namely in the center of the Russian capital - Moscow. "In the context of the favorable geographical position and excellent prospects for Russia to develop its markets, the importance of Folli in Russia - a very important event for our company," - said on this occasion, Vice-President of Folli Follie George Kutsoliutsos.