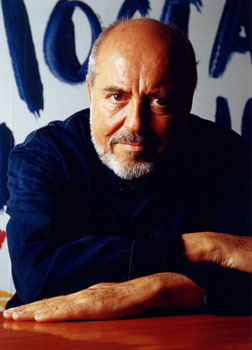 Fiorucci is an Italian fashom brand which was founded in 1967 by Elio Fiorucci. Elio – was a son of a watch-shop owner. He was born in 1935 in Milan. He was always interested in design. In 1962 he released his firs sensational creation when he became an official owner of his father's shop. Elo coloured all black, monotonous galoshes in bright colours. The pictures of such colourful galoshes were published in a local fashion magazine which made a real sensation. Such experience became for Elio the first step to understanding of one's abilities and potential. In 1965 Elio visited London which was a city of hippie which style made a huge influence on fashion development all around the world.
A brilliant idea came to Fiorucci's mind. He decided to sell out in Milan fashionable things that he bought in London. For this purpose in 1967 he opened his first shop which changed the perception of a world trade.
There also should be mentioned that Fiorucci got a unique talent to guess what things could be popular soon. Thanks to such a "sense" he made popular a lot of things had brought them to a fashion and renewed a lot of wardrobes of millions.
There also should be figured out that Elio did not create anything new, his talent was shown in the following: ordinary things by extraordinary ideas and elements were renewed and remade, released in a new shapes and forms.
He changed world trade conception. It happened when there was no term as a «Total look» saying nothing of «Life – style». Elio opened the first muli-brand shops where the customers could buy furniture, goods for house, toys, food and drinks, clothes, foot-wear and accessorizes in one and the same place.
Another Elio's merit was breaking down the stereotypes of a mass trade. He sent on a stock different goods from different countries (which are Afghan sheepskin coats, velvet slippers from China and other things) which are still popular today, even being transformed according to the latest fashion tendencies.
The peak of Fiorucci's career became creation of jeans textile contain Lycra which were started to be produced in 1982. Fiorucci company signed a license agreement together with Wrangler Jeans about the joint manufacture of elastic jeans. Another successful project of the designer became the agreement signed together with Disney after which a collection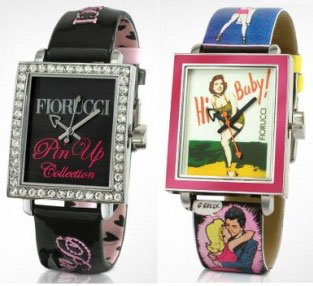 of T-shirts which Mickey Mouse image was released. In 1990 Fiorucci brand was bought by Japanese company Edwin International which started to represent Fiorucci production not only in Europe but also in Asia and America. Despite the fact that the company experienced hard times, it could stay not only faithful one's conception, but also to overcome all the difficulties. The brand started to produce perfumes and accessorizes.
In 2010 the main office of Fiorucci company was moved to a new headquarters in Milan. There was separate exhibition hall for fashion shows.
Today Fiorucci makes happy a lot of people who buy its production, clothes which are bright in colors made of synthetic materials and decorated with funny prints.
In 2001 there came a new time for Fiorucci company, thanks to a close collaboration with Ittierre S.p.A the price of jeans collection increased because it was Naomi Campbell who presented them in a fashion show.
More over, the brand signed a license for sun-glasses production for women and children. In July of the same year the company presented a new collection of watch supplied with adjustable bracelets. Beautiful models of watches made of stainless steel, decorated with different ornaments and colours.
Colourful dials are supplied with three hands, hour marks are look like small circles. Brand's logo is at the position of "12 o'clock". Some models have only "12 o'clock" and "6 o'clock" hour marks other hour marks are signed by ornaments, which are placed in the dials as well. Such incomparable watch can suit women who want to pay attention to one's elegant appearance and bright image.
Fiorucci watch can be bought in the official web-page.