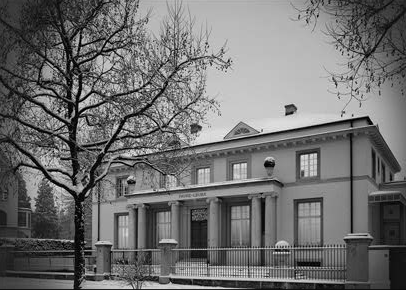 In 1718, the founder of the watch brand Favre-Leuba

Abraham Favre decided to do watchmaking. Located in the canton of La Chaux - de - Fon church became the center of the complicated mechanics of watches. In 1737 watch Swiss brand Favre-Leuba has been officially registered and has become one of the first Swiss watch manufactures. The acquired knowledge was passed to masters of the company for eight generations from father to son. The company soon gained a huge success and unwavering reputation for high quality watches. The company's clients have become such prominent figures as writer and philosopher Jean - Jacques Rousseau, who in 1765 acquired the watch Favre-Leuba. By 1900 the company has won international acclaim. In 1962 the company made a revolutionary model wristwatch BIVOUAC, which represented an excellent attribute for climbers. This model was able to withstand the harshest conditions, while continuing to display the correct time. Watch BIVOUAC was on the wrist of Paul Emil during his expedition to Antarctica. In 1965, the company masters have created a movements TWIN POWER with power reserve of 50 hours. In 1966 the company made the first model Bathy with first depth sensor.
Since 2003, the company has developed a collection of watches called Mercury, the model that embodies the very understanding of quality. The collection includes three lines: Mercury Chronograph FL301, presented at BaselWorld 2007, Mercury FL302 and Mercury FL303.
In 2009, in honor of 290 - anniversary of the company, they introduced an updated model Bathy Choronograph Triple Time Zone. The model is equipped with a movement of FL 304 at 25 stone with 40 - hour power reserve. 46 - millimeter case is made of titanium. Dial indicator with three time zones covered with sapphire crystal. Water resistance of this model is up to 100bar.
Wristwatches Favre-Leuba-Good deal for fans of all exclusive and high quality. To buy watch Favre-Leuba means to acquire a reliable companion with a long and impressive history.