Popular French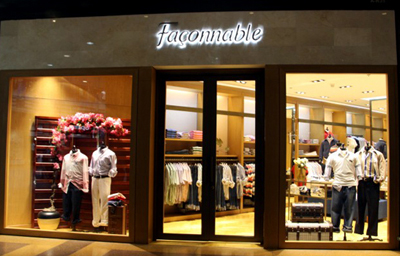 company Façonnable was founded in 1950. It is started from the opening a shop in Nice by Jean Goldberg, who began his career from cloths production. Despite that company was young it became famous and collections were in demand. The name Façonnable associates with success and confidence. More than 60 years the brand amaze its fans with exclusive collections of cloths and accessories.
In 1958 the founder of the brand Jean Goldberg and his son Albert produced cloths collection special for celebrities of Festival international du film de Cannes. Cloths line got respect and all the shows of talented designers Jean and Albert were very successful. At the end of 60-s Albert Goldberg led the company and started to produce men's cloths. Façonnable cloths got new spirit: colorful design, elegance and luxury tissues had its own impact on collection of cloths, having great popularity.
There were new boutiques not just in France, but also in Belgium, Spain. Step by step company began to produce accessories. In 1987 there was presentation of the first collection of glasses Façonnable. In a year Albert contracted with representatives from Nordstrom, which became exclusive distributors of Façonnable company over USA. Façonnable company products spread all over USA through retail stores Nordstrom. In 90-s boutiques were opened in New-York, Beverly Hills, Costa-Mesae, California.
Until 1995 the brand produced only men's cloths, the first line was run in USA the same year and four years later these collections were in Europe.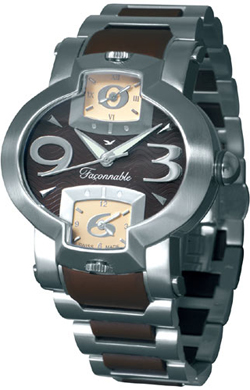 In Autumn 200 Nordstrom got company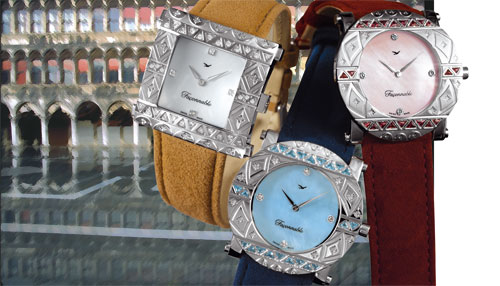 Façonnable SAS, and Goldberg resigned. After purchasing boutique Façonnable was transferred fron New-York to 5-th Avenue, and in Cora Gebes in Florida were opened new boutiques of the brand. In Summer 2007 family business M1 Group bought Façonnable company after that under the brand Façonnable were produced not just collection of cloths, but leather products, children cloths, and also household goods. Nowadays company Façonnable has 500 retail stores all over the world. Unique are not only cloths collections and different accessories of brand. Wristwatches Façonnable also known with its perfect design and using high quality and right choice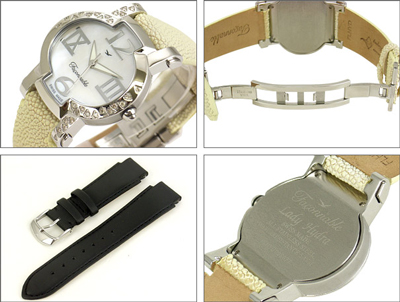 of materials, with their help watches get elegant and sophisticated view. Watch collections presented by the brand, charm with difference of styles. For example the line FacoLounge includes watches with unique construction in elegantly sports style. Square forms of cases are suits men's and women's wrists. Watch collection F. Crono 2 & Hydra present women's and men's models in which mix steel of different shades. The movement of watches consists from three Swiss modules. Cases of men's and women's are made from high quality steel, diameter is 40 mm. Dials are in different shades covered with sapphire crystals with AR covering. Complement these models bracelets from high quality steel with inserts of carbon fiber. Watch water resistant is up to 50bar. Sports watches are differ with aggressive design. Classical style displayed with the help of line The Rotonda. For beautiful women the company produced elegant models LS1 Town, in which combined steel and rubber, which make watches to look original.
Perfect wristwatches Façonnable present combination high quality materials and original design, which emphasize the tast of its owner.