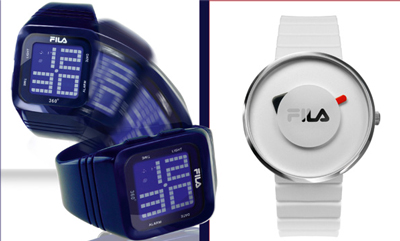 Italian company FILA was founded in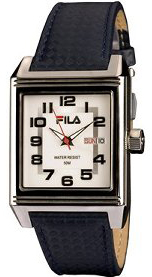 1911 in Italy by brothers Fila. The factory produced a variety of tissues and is located in Bijela in northern Italy. Soon, the Italian company began to produce underwear, and soon, in 1973 - sportswear. In the same year Fila brothers invent a logo for the company-the letter F in the square. In 1973, the company FILA concluded a contract with famous tennis player Bjorn Borg. He is a champion of Grand Slam tournament, carrying things exactly the brand that has brought the company worldwide recognition and popularity. Also, the popularity of Italian brand FILA was influenced by contracts with athletes, like Tom Watson, Reinhold Messner, Alberto Tomba, Moses Tan, Kim Clijsters. In 2003, FILA was acquired by an American corporation Cerberus Capital Management. Cerberus Capital Management ran almost the entire company through the holding company Sports Brands International. Italian sportswear brand FILA, which was founded in 1911, celebrated its 100 anniversary. Footwear, accessories and watches from a cult brand are very popular all over the world with the modern design and true Italian craftsmanship.
The Italian company FILA, start out as absolutely sporty brand and now it occupies a worthy place in the complicated world of fashion. The interaction of sport and style determines the design of the newest commemorative watch collection, which is presented at once in five categories: 100th Anniversary, Fintage, FILActive, FILAcasual and FILAshion. No one can resist the simplicity and practicality of the new watches and other products of Italian brand FILA. One of the great events of this year is that the brand released a model FCD001, which is easily transformed from the wrist watch to the table clock. Thanks to the newest touchscreen mechanism digits in the display rotate through 360 degrees, depending on the position of watches - they indicate the time in a vertical format when they are on hand and on the table – horizontal. Watches immediately transforme into a stylish desktop accessory. FCD001 series comes in four different versions - a fashionable black, white and in a stylish red or blue color of brand FILA. Italian watches Fila have waterproof up to 3 ATM. They received a number of additional features, including alarm and backlight. For fans of simple, traditional style FILA produced a series of wristwatches FFA002, which emphasize the serious beauty unique and sophisticated colors and special materials. FFA002 was created in the same aesthetic context as sportswear and accessories of brand. You have a choice of six different variants in contrasting colors. Its stunning success for the past one hundred years of the brand can combine popular and stylish trends that develop in the famous sleek design of FILA.