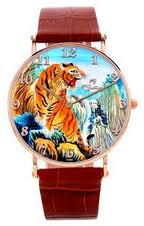 F. Gattien is a French brand, which produces real ladies watches and which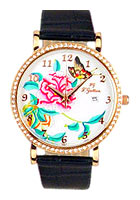 combines elegant French design and the most reliable Swiss quartz movement ETA, Ronda and Japanese machinery Miyota. This Franch watch brand produces high-quality original timepieces at an affordable price. Watch brand F. Gattien was founded for people who follow the fashion. Extravagance, minimalism, romanticism, avant-garde - all united in the collections with unique names, which really attract and have their own mood.
The French brand produces watches that have conquered the hearts of ladies. The success of this brand is in reliability, durability, Swiss movements, and the romantic aura of France. Company F. Gattien offers a wide range of diverse collections. Each model displays a kind of concept, which carries the female image and has the ability to match the character and mood. Watches of the Memory collection have a simple design. Emphasis on the watches of this collection is arranged on the dials and arrows.
Another collection called Wonder is luxurious. This line of watches is adorned with precious stones, and the case is made of gilded steel.
Collection Billow - the embodiment of female sensuality and emotions. The models in this collection have original design. The elegant models have a lively imagination and a rich colorful palette and draws attention immediately.
Watches of Favour collection are suitable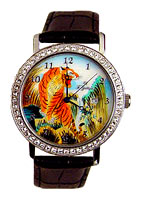 for women who have different unique style. A collection of Royalty - watch for queens and celebrities. Models of this collection are luxurious accessories.
La Tentation par le Travail - models in this collection have tenderness and femininity.
Square, round, rectangular watch case F. Gattien made of stainless steel or gold-white, yellow, pink colors. Multi-colored pearl dial protected with mineral glass. A wide range of watch collections goes with both stainless steel or gold bracelets and leather straps in different shades. Water resistant of F.Gattien watches is up to 30bar.
F. Gattien - it's simplicity and luxury in the French style.