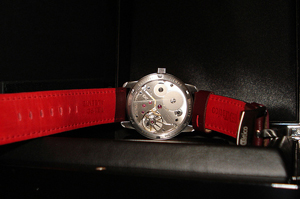 Extatico watch brand is situated in Spain, in an ancient city of Alcoy. The company produces original watch models, which bought their potential clients over with their sophisticated, yet simple design. The concept, included into the company's logo is strongly accented in the watches' outlook. The red hand on the logo part, hidden by the "EX" letters, symbolizes the short retention and the time flow. And the Greek EX letter, meaning "to continue something", shows, that the company's watches materialize time.
The company's exclusive Extatico Hora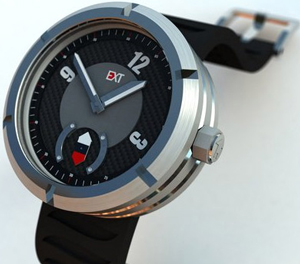 Espanola watch is executed in vintage style a la 40-s. The model's case is made of stainless steel. It is designed on the basis of a Swiss ETA movement. The dial is supplied with a sapphire crystal. The watch's case back is not decorated and not modified. The skewed dial is based on the "Spanish Time" concept: instead of 5 minutes the dial shows 3,5 minutes. The strap is made of natural leather.
The Juntor model has an extravagant design. The watch's design is based on a Swiss ETA movement. The case is made of stainless steel. The dial is supplied with a sapphire crystal and the time indexes are situated according to the company's concept. The rubber strap is supplied with a stainless steel buckle.
Extraordinary designers' solutions in the dials' creation and the movements' high quality are the company's products' hallmarks. You can buy an Extatico watch by placing an order at the company's website.