The History
The beginning
The Schtuck family toiled on ground day by day. Once Fritz, the eldest in the family, asked his father for a horse. His denial and the decision to change everything suggested him a thought about starting a watch business.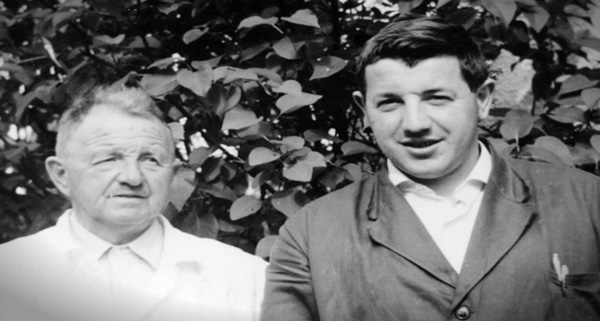 The family business
In several years, after the end of the war, Fritz settled down in a city, called Evilard, situated in Switzerland. In 1948, together with his sons, Fritz and Samuel, he founded a watch brand, called Evilard Watch. Despite the founder's death, the business continued, uniting brothers and sisters, husbands and wives.

The memories
Great success in many countries, full of emotions and memories, people with their cultures and occupations, and, especially, rides on the popular at the time Citroen 2CV car, momentary meetings with high-placed strangers, filled with great joy, compose this high-placed family's history.

Stop and then start again
The industrialization, the quartz revolution and the lack of labour force led to the family business' decadence. But the passion for watches never left either the family house or the workshops' premises, where even grandchildren spent most of their time, scrutinizing the watches, the real treasures... Explorations, inspiration and passion – the so-called passing of knowledge, skills and experience from one generation down to another.
The Philosophy
The passion,
the essence of the inside flame, the main constituent of dream realization.

The family,
adherence to traditions, the guarantee of genuine knowledge.

The distribution within the family,
the riches of life, the assurance in continuous development.

The peculiarity,
the scarcely noticeable difference, a synonym of being one-of-a-kind.

The quality,
the basis of all the feeling of satisfaction, the emotions, giving pleasure and well-being.
The inspiration
The images of sowing rounds in the fields inspired the experts to create peculiar watch dials.
Evilard Watch is a watch brand, founded in 1948 and being passed down from one generation to another. Evilard watches are fully assembled in Switzerland. The company sales watches directly, without intermediaries.