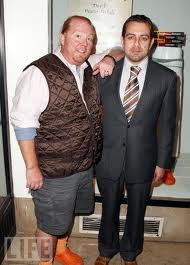 A Swiss engineer and inventor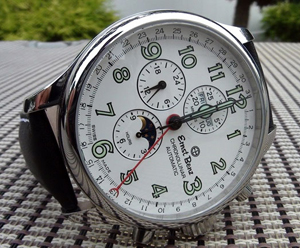 Ernst Benz became famous for aviation instruments and pilots' watches creation.
He understood the necessity for a precise airborne instrument and created a chronograph, based on aviation military chronograph model of the Second World War. Soon the Benz Micro Aircraft Chronograph became a standard instrument for most one-motor planes, jets and gliders first only in Europe and then all over the world.
After the Benz Micro Aircraft Chronograph's stunning success Benz started getting orders from young pilots to create a big wrist watch, that would be extremely precise and reliable. Soon Benz started producing 47-mm automatic chronographs on the basis of the famous Benz Micro Aircraft Chronograph's design. Initially this grat watch was presented as The Great Circle Chronograph and the Great Circle Sports Watch. This watches' esthetics was highly appreciated, same as its exceptional quality and excellent precision. The limited edition automatic Benz watches became the European and North American pilots', yachtsmen and racers' favourite watches. Benz called his chronograph Great Circle ChronoScope. This model was followed by ChronoSport Automatic together with ChronoLunar – a chronograph with a full month calendar, day, date and Moon phases apertures and a 24-hour time cycle.
In 2007 Ernst Benz watch brand started cooperating with a famous designer, John Varvatos, and in 3 years they produced a new chronograph with last century's watch design elements, that was called John Varvatos Limited Edition ChronoScope. The model's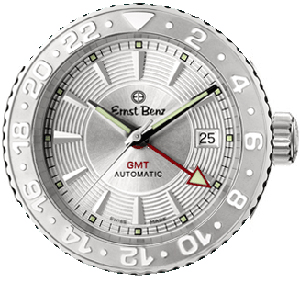 dial is black and white. There are 12-hour, 60-seconds and 30-minutes counters at the "6", "9" and "12" hour positions. The date and month aperture with the model's name under it is situated at the "3" hour position. Every version has 250 pieces. You can buy the watch at Jonh Varvatos boutiques at the price of about $7000.
In 2010 the company also presented the Ernst Benz Mario Batali model, which has only 250 copies and was created in cooperation with the famous Chef Mario Batali. The model is notable for its original design with an accent on some details' orange color. Mario Batali personally participated in this unique model's creation, cooperating with Ernst Benz company's managing director Leonid Khankin. Batali says, that his cooperation with the company started because of his love to high quality simple things. The model comes in 36, 40 and 47-mm cases.
In 2010 with the Chinese calendar Tiger year's accession Ernst Benz company presented the ChronoScope PEK model, which will be loved not only by The Celestial Empire's dwellers, but also by people, who like everything original. The dial is executed in black and deep-red coloring. The hour indexes are hieroglyphic. Each watch version has 88 copies. The company also produced 8 copies of this model with steel cases, covered with black PVD-coating.
Ernst Benz company continues developing and creating great wrist watches, following the genuine pilots' watch and state-of-the-art watchmaking traditions. They will be ideal for sophisticated buyers. The company also produced a water resistant watch for the famous "terminator governor" Arnodl Schwartzenegger.