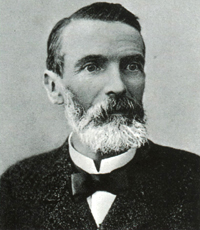 In 1856 Ernest Borel brand was founded.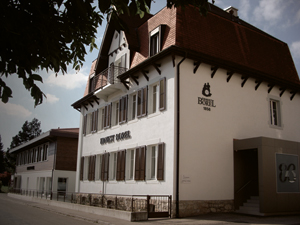 A young talented watchmaker Jules Borel set up a watch manufactory in a Swiss town of Neuchâtel. 3 years later, Jules, together with his son-in-law Paul Courvoisier created "Borel and Courvoisier Company". The company's aim was to reach worldwide acceptance.
The company invented a crown with an arm and a button, which let the company introduce a new mechanism for time setting technique. At that time qualified watch craftsmen used super-precise instruments, made by recognized experts' design.
The company used unique Swiss technologies and the method's quality corresponded with high standards. This approach made Ernest Borel company famous beyond Switzerland.
In 1867 the company tapped the Spanish market and also sent one watch batch to Uruguay.
Paul Courvoisier left the company in 1894 the president's post was taken over by Jule's son, Ernest Borel. Ernest renamed the company "Borel and Cie". In 4 years, technical general manager's post was taken by


Adamir Debrau. In 1927 the family business' reins of government were taken over by Ernest Borel's son, Jean Louis Borel. After this the company produced "Decades", the famous limited edition watch series (10 pieces in every series). The Decades were created on the basis of the most up-to-date scientific technologies.
Thanks to the company's spotless reputation and a carefully thought-out marketing strategy, Ernest Borel company's representatives appeared in many countries of the world. The watch is presented in America, Asia and Europe.
Ernest Borel company started building a new fanufactory in Le Noirmont in 2008.
The company shows a good professional competence. Ernest Borel watch brand is constantly introducing innovations, keeping the best of Swiss watchmaking traditions. The brand's wrist watches surprise even most blased watch lovers.