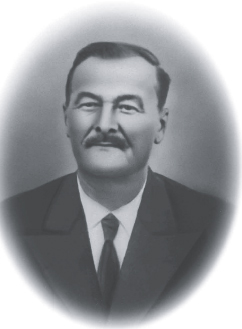 A famous Swiss Epos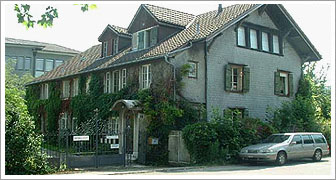 brand's foundation dates back to 1925. Its founder, James Aubert, set up a new watch brand in Vallée de Joux, known as a mechanical watch production centre. Being a skillful watch craftsman, James Aubert devoted all his life to developing new movements, on which his watches were based.
He spent a lot of his time on chronograph movements and minute repeaters improvement. The widely spread Valijoux and Landeron movements were his first creations.
Sticking to the watchmaking tradition of handing down your knowledge, James Aubert let his nephew, Jean Aubert, and his son-in-law, Jean Fillon, into the watchmaking mystery and made them his heirs. Jean Fillon is still Epos company's engineer in chief.

Under his direct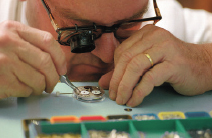 supervision such complicated mechanisms as the "jumping hour", the power reserve indicator, the date aperture and the Moon phase indicator were created. In the beginning of the 1980-s under the new quartz technologies' pressure, the traditional Swiss watchmaking fell to decay, excluding a few companies, producing exclusive luxury watch models. Epos brand with its new owner, Peter Hofer, was among those companies. Being a romantic person, he embodied his faith in the mechanical watch future in the concept of the new Montres Epos SA brand, he founded together wis his wife Erna in 1983. For the long 20 years Peter Hofer stayed true to his principles and produced watch models with mechanical movements. In 2002 the brand's reins of government were taken over by Ursula and Tamdy Foster family couple.
Epos brand still produces unique wrist watch models with elaborate movements. The collections' names start with one of the company's name letters: E, P, O or S. Such collections, as Elegance, Passion, Oeuvre d'art, Sophistiquee and others consist of men's watch models, notable for their sophisticated and unique look. The models are distinct not only in their high technical specifications, but also in the square, round, rectangular or barrel-shaped stainless steel cases.
For example, an avant-garde style sports watch model from the Sportive collection is based on the automatic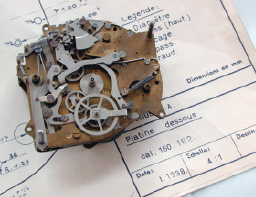 skeletonized ETA 2824-2 movement. The 43-mm diameter case, made of stainless steel is covered with black PVD coating. The steel bezel with a picot edge is threaded into the case with 8 screws. The dial is divided into 6 parts with parallel stripes and the free spaces between the stripes enable you to observe the skeletonized movement. The dial is supplied with a sapphire crystal with antireflective coating. The white applied time indexes make a sharp contrast to the black dial. The steel bracelet's central links are covered with black PVD coating and have a grainy structure. The crown looks like 2 interconnected rings with picot edges. The model is water resistant up to 100 metres.
Epos collection lineups are so original and unique, that you don't need any special occasion to buy the brand's watch and become this really amazingly elaborate and reliable time measurer's owner.