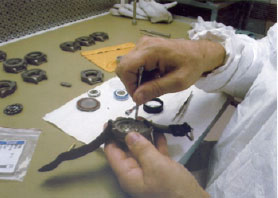 In 2004 Alessandro Bettarini and Luciano Nincheri founded Ennebi watch brand in Chianti region (Toscana). In 6 month after being founded the company produced the first wrist watches collection. After the successful start Ennebi headquarters was moved to Prato.
Fondale divers' watch was the first brand's collection. It was thoroughly tested and underwent some trials during a South Pole expedition. This water resistant watch will become your best companion and friend in extreme conditions.
The Italian Fondale watches' cases are made of stainless steel, the dials are protected with plexiglass, the time scales and the hands are covered with specific fluorescent mixture, the back cases are fixed by 6 special screws and they also have silicone ring gaskets, which guarantee the watches' maximum containment and water resistance up to 1000 m. The watches have date and weekday apertures, hour, minute and seconds indicators. Next to Fondale the brand produced the following watch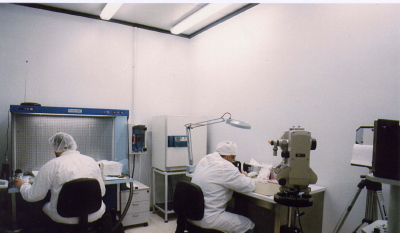 collections: "Fondale Orlandini", "Mictofo", "IX Reggimento Col Moschin", "Decima Mas", "Titanic", "Ermini Crono", "Gigliato", "Tetrao", "New Tetrao", "Fondale Nanni", "Bufo", "VI Nazioni", "F.I.R.", "Fondale Viadana".
Ennebi has also produced a women's collection, called "Bufo". These are the stylish wrist watches, equipped with Swiss Ronda movements. The cases are made of aluminum and bronze alloy, the dials are covered with mineral glasses.
The Italian "Fondale Nanni" watch was made in honour of an Italian Formula 1 racer, Nanni Galli.
The "F.I.R." and the "Vi Nazioni" watches were made on the Italian Rugby Federation order.
Ennebi watch brand produces only limited collections. All watches have origin certificates and manuals, they also have id numbers and security codes, engraved in the cases for falsification prevention. You can buy an Italian Ennebi watch from the official dealers' showrooms.