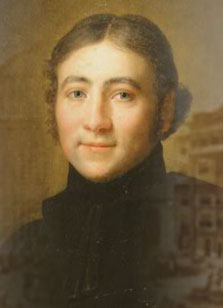 Emile Chouriet company, founded in 1685,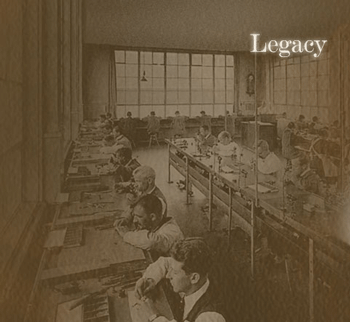 has a 300-years history. Emile Chouriet, the watchmaker, emigrated to Geneva from France. In 1685 he founded his own watch brand, based on Swiss Amy Long, becoming one of the famous "cabinotier" - an old word for "watchmaker". His watches combined genuine watchmaking traditions and technology and have become timeless classics till modern times.
His legendary "Les Ailes du Temps" collection suits the "timeless classics" definition perfectly. It feels like this collection's models keep some secret of flight between the sky and time. A Swiss ultra-fine movement, a steel case, a bracelet/leather strap, a sapphire crystal on the dial, lots of fine diamonds, decorating the case – all this makes this fabulous watch a perfect instrument for galloping time measuring.
The represented Emile Chouriet "Contemporary Luxury" collection steals the observer's breath for a moment and gives him the desire to buy exactly this piece from this very collection. This collection's models are really exclusive and exquisite. For example, the 50.1138G model is equipped with a quartz movement. The case is made of stainless steel, the dial is covered with a sapphire glass. The 08-1138G model has the same specifications, but it's equipped with an automatic ETA 2824 movement. It feels like you can hear Chopin's chords, bringing you to the romantic Renaissance epoch, in each of this collection models.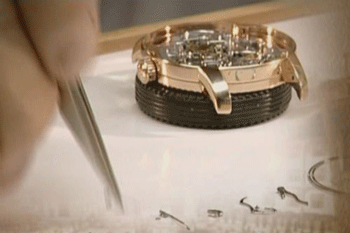 Keeping genuine exquisite watch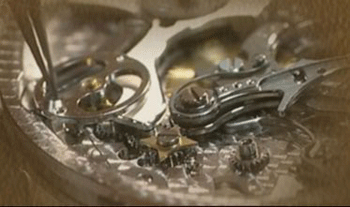 craftsmanship traditions, in 2007 Emile Chouriet company represented the Royal Pearl - Queen 06.3882.L.RD model, combining classic and modern features. The case of this fabulous watch, styled as a royal crown, is made of 18-carat gold and is equipped with an ETA 2671 automatic movement. The bezel is decorated with 69 diamonds. The strap with a gold buckle is made of leather. This model will perfectly stress it's owner's delicate taste.
Shortly after that, the company represented a 24-hour time cycle model, which became the most complicated of all the models, represented by the company. Its specialists spent 2 years on creating the double dial – from 1 till 12 am and from 1 till 12 pm. There's a moon, engraved in the dial and 10 diamonds, symbolizing stars. The high quality stainless steel case is supplied with an automatic ETA 2834 movement with the exclusive Montres Chouriet module. The dial and the back case are covered with sapphire glass. The model is water resistant up to 30 metres. The watch will be held on its' happy owner's wrist by a leather strap or a steel bracelet.
This luxurious model was followed by a not less interesting Traveller model with a standard quartz Ronda 4220 calibre in 2010. The case with a cast bracelet is made of titanium. The model has the brand's sign of a sailing-ship, symbolizing the "wings of time", engraved in the dial, covered with sapphire glass.
Original Swiss Emile Chouriet watches are an offspring of centuries-long technological development and synthesis, of the accumulated interchanging generations' experience in the sphere of genuine watchmaking.