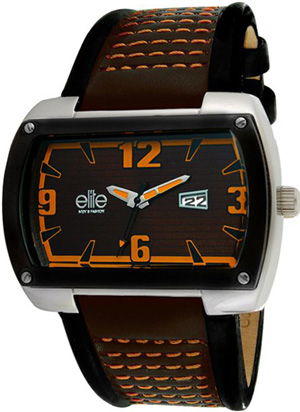 Elite Model's Fashion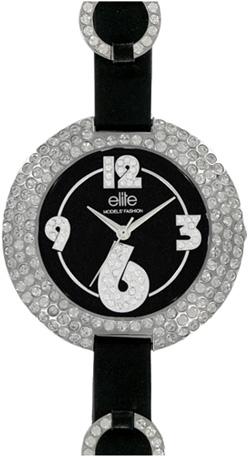 is one of the most famous French companies, making the women's clothes and accessories.
The company's founders pursued the defined goal – to make the women's dreams about glamorous life come true. The great experience of Elite company in the sphere of modeling contributes to the realization of this brilliant project. The first Elite talent agency was founded in 1972 in Paris by John Casablancas and Allain Kitler. Initially, the agency was involved in the selection of models for such fashion houses as Chanel, Dior, Yves Saint Laurent, Louis Vuitton, Prada, Versace, L'Oråal. Elite company had been establishing itself as a leading choice in modeling business for a long time. Thanks to the company, a lot of celebrities and supermodels have managed to make a brilliant career. Among them are Claudia Shiffer, Cindy Crawford, Naomi Campbell, Monica Bellucci and others.
The Elite company's founders didn't want to limit themselves to the modeling business only. So, they have created their own brand. At the present time, Elite products are in a great demand and very popular all over the world.
The company has been involved in the watch production since recently: the first models were released in 2004. Within a short space of time, Elite watches have come to the fore in the fashion watch market. These watches are rather original, due to the flight of fancy of the company's designers.
Elite watches are also accurate and reliable. They are powered by the Japanese Citizen and Seiko movements, the cases are made of stainless steel or of the alloy of zinc and aluminum, the watch back is produced from the hypoallergenic steel, the watch dial is protected by the crystal glass. The design of the case perfectly harmonizes with bracelets and straps. Every tiny detail of Elite watches is thoroughly thought over.
Though Elite company specializes in the production of women's accessories, it manufactures the wrist watches for ladies as well as men's models. The watches are presented in the various colours, a lot of models are encrusted with Swarovski crystals.
Men's and women's watches by Elite company win the hearts of many people due to their originality and irreproachable style. The company's motto is "More than just style". The company has proven its slogan by its rich history and the leading position in the market.
Elite men's watch collection includes models, presented in the classical style as well as in the sporty style. Elite watches are the expression of modernity and elegance. They are preferred by modern, active and self-confident men. The women's watches will underline the refined taste of a watch owner. The watches for ladies have the unique straps with two bracelet links, thanks to which the length of the straps can be adjusted.
You can buy Elite watches from the official dealers of the company. By wearing elegant and trendy Elite watches, you will always be in vogue.