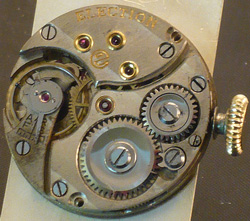 Election company was a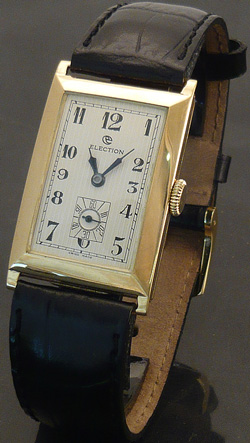 member of MSR Group, that also included Marvin and Vulcain watch companies as well as Phenix and Buser manufactories, involved in the production of watch movements. As a result, after several years of development, MSR Group has turned into Revue-Thommen company.
Election wrist watches are assembled on the basis of the movements, produced by Marvin company. A great part of Election products is exported to South America and Middle East. The classical models by Election company are made of the combined materials: 18 K gold cases and silver dials. There is a date of import, «Glasgow», 1926, engraved on the watch back. The high quality movement by Election company is decorated with precious stones. You can buy the watches by this brand in the watch boutiques or from the official dealers of the company.