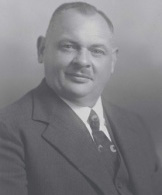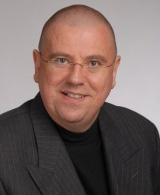 In 1923, the entrepreneur René Steinacher made up his mind to found his own watch brand, producing Swiss made classical watches for the exacting clients in Brazil. Under René Steinacher's careful guidance the watch brand was quickly developing in Brazil and other countries of South America. However, since 1970, René Steinacher devoted less and less time to his business. Since then the company has been producing the very limited editions of watches annually.
In 2005, René Steinacher's great-grandson, Nicola Elsener, having visited Brazil, decided to revive Edouard Lauzières watch brand. Thank to Nicola Elsener's efforts, Edouard Lauzières watches have won the honorable place among the most popular Swiss watches.
The first model, presented by the company, is Eldiamante wrist watch. The bezel of this model is decorated with black diamonds, extracted in Brazil. The watch is powered by the automatic EL-18 movement with 18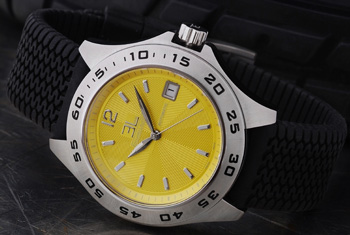 jewels. The power reserve is about 36 hours. The watch case is produced from the high quality stainless steel. The guilloche dial is covered with the sapphire crystal. The indexes and hands are treated with the luminescent coating. There is a date aperture at "3:00" position. The water resistance is up to 50 meters.
Also, the company has presented Park Avenue watch. The automatic Claro 888-2 movement with 18 jewels is housed in the watch case, that is produced from high quality 316L stainless steel. The watch dial is protected by the sapphire crystal. The strap is produced from the calfskin. The watch is water resistant up to 165 feet.
In 2008, Edouard Lauzières company released the special collection of quartz Bhaskar watches for the exacting customers in India. The red dial symbolizes the sunrise.
All the models by Edouard Lauzières are fine and complicated timepieces, that will become the most durable time measuring machines and the most beautiful attributes of self-expression.
You can buy Edouard Lauzières watches from the official dealers of the company.