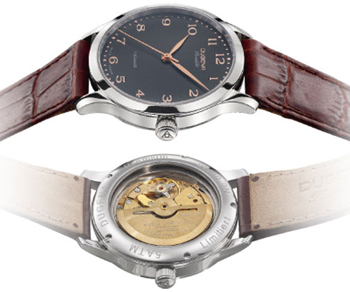 The German Dugena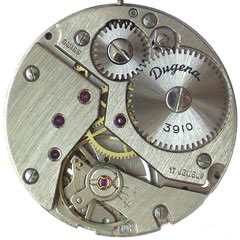 watch brand's creation history dates back to the far 1917. This was the year when "The German Watchmakers Alpina Society", which has been producing high quality German Dugena watches for a rather long period, was founded in Eisenbach. In 1927 the company's headquarters was moved to the capital of Germany – Berlin.
The company had been flourishing till the Second World War. After the Germany's separation in 1945 some problems with the products realization appeared and the company was moved again, this time to Darmstadt. After the War the company was on the brink of liquidation. In 1960s and 1970s Dugena company successfully survived the quartz revolution. Nowadays the company has restored its former fame and the company's production rates match its bygone traditions. Dugena is a modern lifestyle and traditional quality indicator.
The watch brand produces a women's and a men's watch lines. Dugena is famous for the following watch collections: Classic, Gala, Design, Sport.
The brand has recently presented the new watch collection – Dugena Premium. These are high quality watches: the cases are made of stainless steel, the dials are covered with sapphire crystals, the straps are made of natural crocodile leather, the bracelets – of stainless steel. Dugena Premium watches are in the medium prices range. You can buy them from the company's official dealers.
Dugena watches stay true to their philosophy – German quality with modern design at the best price.