Drakkar is in time conquering!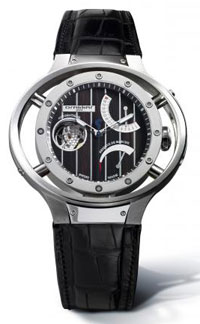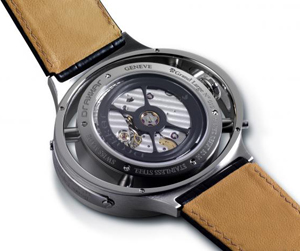 What could be more tempting, then short moments on a ship! The passion for navigation and the traditional Swiss watchmaking are embodied in the great Drakkar Timepieces watches' design.
The company was founded about 30 years ago by a passionate yachting lover, Alain Bisiaux. The Norwegian word "Drakkar", formed by the Norsk words "Drage" – "Dragon" and "Kar" – "Ship", meaning literally "dragon-ship", provided the basis for the company's name. The picture of the dragon on the company's logo symbolizes the fountain of the Geneva lake, from which the dragon erects and disappears back into it.
All Drakkar Timepieces brand's watches are made in Switzerland by a group of best craftsmen, engravers, designers and watchmakers. The watch can be also made by order, you can have the bearer's initials or his vessel's name engraved in it. They are equipped with high quality mechanical calibers from best Swiss producers. The watches are incrusted with different jewels, particularly diamonds, ruby crystals and sapphires.
The company tries to keep the spirit of water sports in its concept. Since 2010 Drakkar Timepieces company strives for its personal firm image in yachting creation. The brand started cooperating with the IRC 36 vessel, which takes part in different sea challenges in the Atlantic and in The English Channel with Drakkar logo on its sails.
Drakkar Timepieces company presented the "Grand Large" collection, consisting of one women's and two men's models at the 2011 Geneva Time Exhibition. The watches can also be made by personal order and the customer can even have his vessel pictured on the dial.
Drakkar Timepieces brand's watches, with the yachting spirit imbedded, will complement any yachtsman's image on board his favorite vessel. In order to buy a Drakkar Timepieces watch, you need to order it at the company's official website.