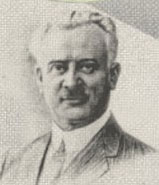 Everything changes: people,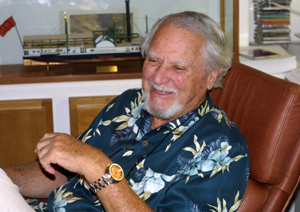 cars, fashion, but only watch stays a true taste and style attribute. Everything old-fashioned almost doesn't have a price, but it's the other way round with watch: the longer the watch's tradition and legacy is, the more attractive it is. That's exactly what Doxa brand's watches prove.
"Doxa" means "a generally accepted opinion" in the Old Greek and this name already says, that the watches are commonly accepted as genuine works of art.
Doxa company was founded in 1889 in the heart of Switzerland and is nowadays a century-old watchmaking tradition bearer.
Georges Ducommun (1868-1936), Doxa company's founder, was born in a small place, called Le Locle in the Jura mountains, into a poor family, becoming the family's 13th child. In order to feed himself, Georges started to work as an apprentice at watch production. This must have been the time, since when he started to love these complicated mechanisms, which made him a world-famous watchmaker in future.
At the age of 20 he set up his own watch production. But it requested much hard labour: he had to walk tens of kilometres to deliver the watches.
He didn't have to wait long for success and soon he moved to Château des Monts, from where he got to the manufacture by carriage. Nowadays Château des Monts is a home of the famous Le Locle watch museum.
When cars were invented, Ducommun could afford even this new means of transportation. He had a garage and a gas pumping station on his own land.
The car industry's rapid development made watchmakers ponder. It was a hard period for everyone.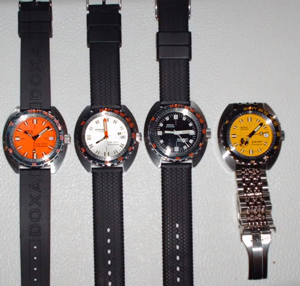 Being a percipient businessman, and already an avid automobilist, he understood, that he had to react on it in some way. Soon he started producing watches for cars' and planes' instrument panels. He was the first to use the high quality watch movement with an 8-days power reserve, which was patented in 1908 and known today as the "Doxa 8-days".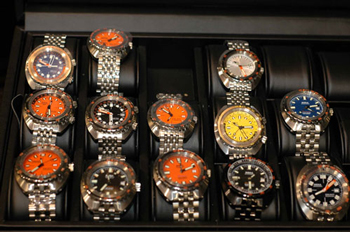 Since that time the close collaboration between the car and the watchmaking industries began. The first watches adorned car panels in 1911. The lion's share in the watchmaking was high quality car instruments panels watch production, which contributed much into car making.
The period's largest car manufacturer, Bugatti, used the famous Doxa watches with the 8-days power reserve for its racing cars.
Doxa brand presented its watches at the 2011 Geneva Time Exhibition. Doxa company's watches are a centuries-old genuine Swiss watchmaking tradition's bearer.