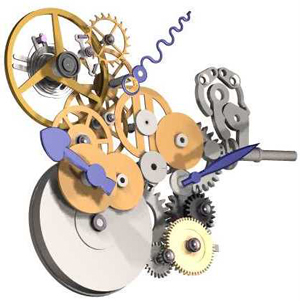 The Swiss "Donald W.Corson"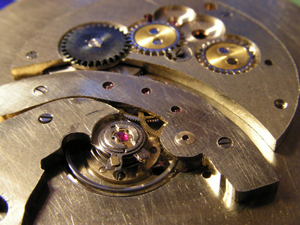 brand's founder produces exclusive handcrafted watch models. The brand was launched in 2004. Being an electrical engineer, he designed all smallest watch details himself and, thanks to his movement innovation production technology, they became popular among unique accessories' collectors and admirers.
The extravagant "UFO-Tourbillon" model is an open dial with a built-in flying tourbillon. The 25-jeweled manually rewound movement is situated under a cap in an illuminator-shaped aperture and it makes a full revolution during one minute. The model's case is made of superlight titanium, which was tested in space. The dial is supplied with a superlight anti-shock crystal. The 2 batteries provide the 40-hours movement power reserve. The hour and the minutes hands are covered with luminescent coating.
The famous pocket watch model, designed by Seafert in Dresden in 1807, became a prototype for the luxurious Dresdener Regulator watch model. The watch is based on the Donald W.Corson movement. Most of the wheels in the movement were taken from a Swiss ETA caliber. The case and the buckle are made of 18-carats red gold. The dial's frame is made of natural shale rock, the watch's hands are executed in cotes de Geneve style and are covered with luminescent coating. The dial's case and frame are covered with ruthenium coating, giving them a gentle grey color. The movement's wheels and cylinder are covered with luminescent coating, same as the hands. The strap is made of natural crocodile leather.
The sophisticated women's watch model is also based on a movement, designed by Donald Corson. The model's case is made of 18-carats white and red gold. The case's diameter is 40 mm. The nacreous dial's frame is hand polished. The strap is made of black crocodile leather.
Both men's and women's Donald W.Corson watches will become not only a sophisticated addition to your colorful image, but will also amplify your strong personality. Buying a Donald W.Corson watch means becoming an owner of a rare watch masterpiece, which will adorn any collection.