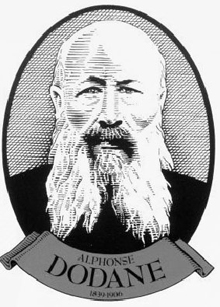 Dodane watch brand's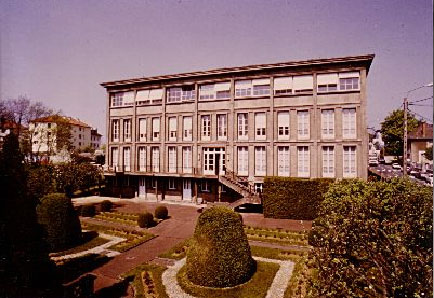 creation history harks back to the century before the last one. The company's founder, Alphonse Dodane and his father-in-law, Francois-Xavier Jeauber set up a manufacture, producing watch models in the Dover Clove, situated on the border of France and Switzerland. The palnt's place was chosen considering the usage of the nearby river's hydraulic power.
In 1905 the plant was moved to Morteau by the company founder's heir, Alphonse Gabriele Dodane. That's how the company solved its problems with electricity and railroads.
In 1817, during the First World war, Gabriele Dodane designed a newest chronograph, equipped with the movement transition mechanism. This unique invention reversed the company's production trend. It started producing avionic chronographs for Dassault combat aircrafts.
The third Dodane family generation, represented by Raymond Dodane, moved the production to Besancon in 1929. Sticking to the company's tradition, they continued producing complicated watches. During Raymond Dodane's government the company became the official supplier of NATO and was awarded the RAQ 2 certificate, issued by French Army's industrial department.
The fourth Dodane family generation representatives Lauren and Michele Dodane took charge of the company in 1983 and succeeded so much, that they increased the company's production rates to 100 000 pieces and opened the company's offices on 5 continents. The chronographs, produced at that time are installed on board the French-German "Tiger" helicopters and the "Mirage 2000" and "Rafales" combat aircrafts.
Since 2009 the company has been headed by the fifth Dodane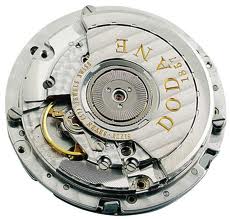 family generation representatives, who continued supplying measuring instruments for different world countries' air forces. Apart from that, the company produces high quality wrist watches and chronographs, executed in an elegant classic sports style.
The unique "Type 21" collection's model lineup is equipped with the special "Fly-back" movement. It enables you to turn on the second chronograph button, without stopping the second button's operation. When the pressure reaches the second button, the watch's hand stops at the "0" index and starts working with pressure decrease. The "Fly-back" movement allows pilots and aircrafts' captains to follow instructions and alter the course according to the commands.
The models' cases are made of stainless steel. They are based on the Type 21 movement. The black dial is supplied with a sapphire crystal. The straps are made of crocodile leather or calf skin. The models are equipped with polished rotating bezels.
Dodane company's watch models are situated in high price range. Having placed an order at the company's official website, you can buy a Dodane watch, that will never disappoint you, even in the most severe circumstances.