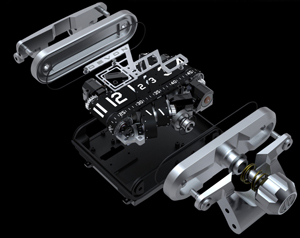 The American Devon Works watch company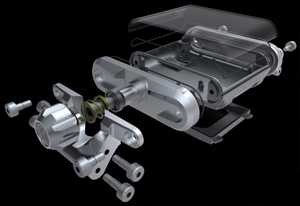 was founded by a designer Devon Scott. The company produces innovative watches, illustrating the American freedom-loving spirit, bringing all stereotypes to nought.
The Trad 1 concept watch from Devon Works have been designed in cooperation with the California Aerospace company. Being powerful and venturous, the watch boggles the imagination both from the design and the technical solution points of view. The concept is one of the "band" watches and it's positioned as bullet-proof, accumulator-powered and wireless rechargeable. The watch hands' function is carried out by the bands with hour marks, just 2 microns-thick, driven by MicroStep electric motors. The electric motors are powered by Li-Ion accumulator batteries, with the capacity, enough for 2-weeks' usage. The watch was inspired by conveyor bands and racing motorcycles.
You can buy the watch at the company's showrooms.