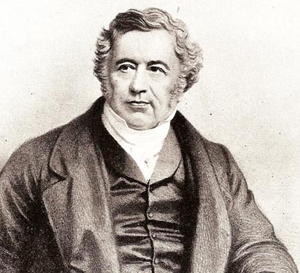 The history of Dent&Co company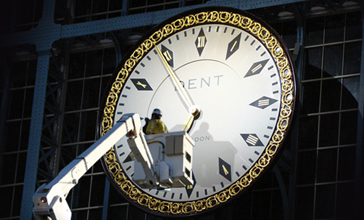 embraces 3 centuries of the British watchmaking. The company, founded in 1814 by Edward J. Dent started its work with technical innovations of the time: the company was the first to produce precise chronometers for the Royal Fleet and for some explorers and travellers.
The end of the 18th century became a period of full expansion and many technological breakthroughs for the British Empire. 1764 was marked by John Harisson's triumphal creation: a movement, that enabled you to determine the vessel's position in the sea. This invention was recognized by the "Board of Longitudes" and was awarded a cash prize, which became a jump start for Britain's uniting in the sphere of such instruments' production.
In the watchmaking business development history Dent&Co company started actively supporting the idea of keeping the "Greenwich Mean Time" (GMT) on the British Royal Observatory's clock. The company followed such policy till 1946, when electronic clocks were created.
In 1851 Dent&Co represented the "Municipal Medal"-winning tower clock at the Big International Exhibition in London.
Keeping watch movements' designing, Dent&Co patented many inventions: the balancing spring, the usage of precious gems in the movements, the liquid compass. In 1846 "The Keyless" patent becomes the first wrist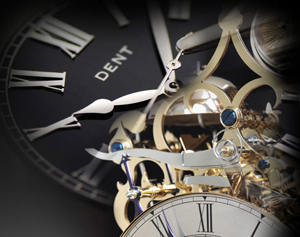 watch movement, wound with a key.
Dent&Co produced probably the biggest clock in the history of clock-making industry: The Big Watch for the Houses of Parliament, which is more widely known as "The Big Ben".
Edward John Dent (1790-1853), the company's founder, embodied his passion for watch movements' production in his work with his cousin, Richard Rippon, and since 1814 Dent&Co has conquered and kept the reputation of one of the world's best watchmaking companies.
Dent wrist watches are quite massive not only because of the precious gems, used in the movement production, but also because of the company's 200-years' history, "packed" in every watch model.
Dent wrist watches and chronometers have been showing time for the British Naval Fleet, these watches have been truly serving all British Throne monarchs, starting with Queen Victoria, they have been showing the Greenwich Mean Time at the Royal Observatory, and millions of people come to London every year to look at the most famous Dent&Co clock – The Big Ben.
Dent wrist wathes are represented by 14 models, divided into 3 collections: Ministry, The Denison, Parliament.