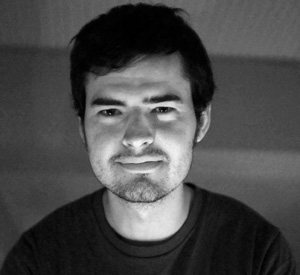 The young German Defakto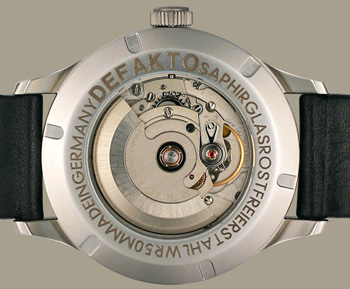 watch company was founded in the beginning of 2009 in Pforzheim by Raphael Ickler, who set himself an aim to elaborate models, distinctive for their simple design, without any unnecessary elements. The brand has been producing mechanical watches with just one hand, that have created the new feeling of time, since its creation. They carry the new image of life in the form of unconcerned time perception. You can feel some mystery in Defakto watches. The models' basic idea is showing time in a different way, simpler, yet precisely. According to the brand's creator, the watches are made for those, who live in their own rhythm in the swift-flowing time. Raphael Ickler has created unique models, that combine eternity and every happy spent minute.
Nowadays the company presents 2 collections: "Defakto Eins" and "Defakto Akkord". The first collection includes watches with one hand and the second one – with 2. The round 42-mm diameter cases are made of stainless steel or PVD-coated stainless steel. The first collection represents models with white or black dials, supplied with one big hand and big hour indexes in the form of lines, covered with luminescent coating. The hour marks are distinctive from the minute ones by their bigger size.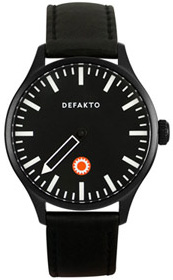 There's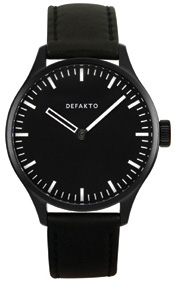 the company's logo at the "12" position. The dial is protected with a sapphire crystal. The models are supplemented by leather straps with hefty buckles with the company's logo. Defakto Eins watches are water resistant up to 50 metres. The models are equipped with the mechanical ETA 2824-2 movements with automatic self-rewinding.
After launching the first collection, Raphael launched the second one – Defakto Akkord. This time he chose traditional design of the dials with 2 hands. Compared to the first collection, Defakto Akkord line doesn't have any changes. Neither the cases' shapes, nor their sizes were changed: the watch's diameter is 42 mm, they are made of stainless steel. There are also versions with black PVD-coated stainless steel cases. The dials are supplied with 2 massive hands and hour marks in the form of thin lines, covered with luminescent coating, that allows you to read time even in absolute darkness. The dials are covered with sapphire crystals, the straps are made of natural leather. The watches are water resistant up to 50 metres and equipped with the Swiss ETA 2824-2 movements.
The original and inimitable models will highlight their owner's strong individuality and his original taste. You can buy a Defakto watch by placing an order at the company's official website.