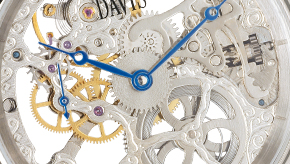 The lightness and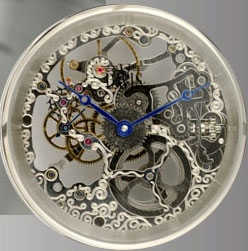 sophistication France is so famous for, was like embodied in "Davis" company's watches.
Davis watches are represented by 8 collections, the men's "XXL", "Retro", "Specials" and "Street" and by the women's "Elegance", "Retro", "Specials" and "Fashion".
The "Aviamatic" model from the XXL collection was inspired by the legendary "Spitfire" plane. The case is made of polished stainless steel. The hands are covered with luminescent coating, the case's diameter is 48 mm. The watch is equipped with a quartz movement.
The "LIVRAISON PAR CHRONOPOST 48H" model was inspired by legendary submarines of the Underwater Army. The case's thickness is 14 mm.
The "Street" line consists of wrist watches with urbanistic design. It's supplied with an LED display, a stainless steel case, a wide black leather strap.
Davis brand's women's wrist watch line is executed in a more "gentle" designer execution.