"To enjoy, you need to love; to love, you need to understand; to understand, you need to know; to know, you need to figure out the details first".
Zino Davidoff.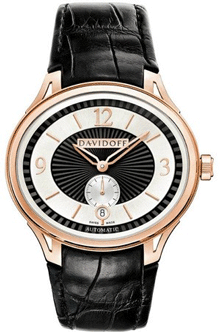 The founder of the world-famous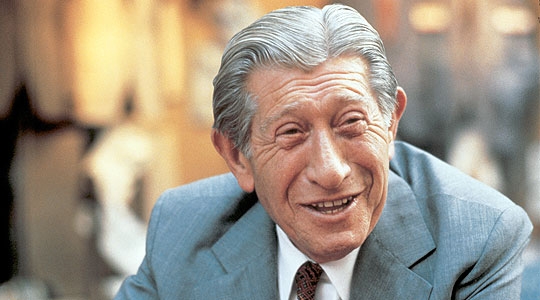 luxe-class Davidoff brand, Zino Davidoff, was born on the 11th of March, 1906 in contemporary Ukrainian capital, Kiev, where he spent his early childhood. His father, Henri Davidoff was a tobacconist, but he sincerely wished a musical career for his son. But the circumstances did not come around as they were expected and he continued his father's business. Due to the fear of the purges in 1911, the Jewish Davidoff family moved to Switzerland, where they opened their own small and cozy tobacco shop, filled with the Russian spirit. Emigrants from Russia often gathered there, even Lenin came round sometimes.
Soon, after Zino finished school, he settled off for a trip around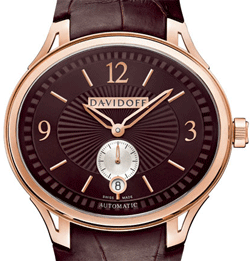 Argentina and Brazil, spent much time in Cuba, where his great passion for genuine Cuban cigars started. In 5 years, the grown to maturity Zino Davidoff returned to Switzerland and started rebuilding his father's tobacco shop. He equipped the basement with a humidity and temperature control system for cigars storage – the Humidor.
As a result of cooperation with Reemstma company in 1985 some cigarette brands appeared, the best of them was called Zino's last name – "Davidoff" by himself. The new brand promotion's motto was – "When you know what you deserve".
Apart from the traditional tobacco products manufacturing, Davidoff brand has been producing the brand's vodka and cognac, glasses, wrist watches, leather accessories and perfume since 1985.
In 2009 Davidoff trade mark presented the new stylish Davidoff wrist watch. The automatic chronograph's 46-mm case is made of steel, the watch's dial and it's case back have sapphire crystals, that enable you to see the automatic Davidoff movement. The watch's water resistance is up to 50 metres.
In 2010 the company presented a new wrist watch collection. "Elegant consistency" – is the new Zino Dafidoff's "Very Zino" wrist watch collection's motto. The main model of the collection is the watch,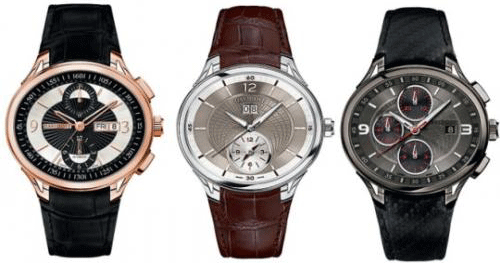 made of 18-carat rose gold with an alligator leather strap.
The "Very Zino Champion" and the "Very Zino Navigator" models were presented at the Basel watch expo in 2010. The Very Zino collection is 2 years old. The models are not very distinctive in their outlook, but their tecgnical specifications differ. For example, you can dive with the Navigator model twice deeper.
When the great Zino was asked how he managed to become a wine-maker, being a tobacconist, he simply answered: "The same way I became a perfumer, a watchmaker and a haberdasher. Everything perfect is alike".
Many years after, his name became world-famous, his shops are on the most prestigious and luxurious lists, their main clients are politicians, actors and writers. The legendary brand is primarily associated with manhood, elegance, sophistication and career success.