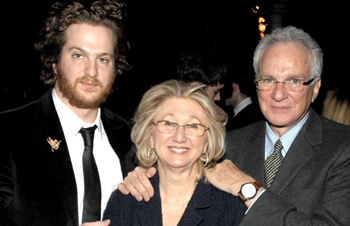 The American David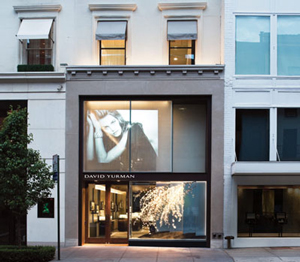 Yurman jewelery company was founded by David and Sybil Yurman couple in 1980. David started his career with selling figurines. He was 16 years old, when he met Ernesto González, a famous sculptor, whom he started to work at. Later David moved to California, where he met his future wife, Sybil, who was an artist. The young designer created a rather successful creative family with her. In 1980 they set up their own company, that produced exclusive jewelery of precious metals and stones.
Special solutions are implied to jewelery pieces at their production to give them some soundness and the vintage effect. For example, the silver bracelets, necklaces and rings from the following lines: "Cable Buckle", "Cable Classics", "Carved Cable", "Chain".
Every collection is distinctive for its style and design. There are collections, that consist of sterling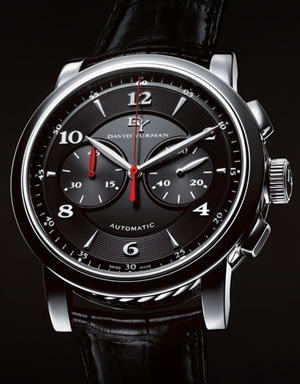 silver, gold, precious stones models, that highlight their owner's strong individuality and his sophisticated taste.
Apart from jewelery, the brand also produces wrist watches. The company has produced the "Classic 1957" model, dedicated to American Vintage cars. The model almost fully replicates the design of the instrument panels of American 50-s cars': Chevrolet Bel Air 1957 and Ford Thunderbird. The watch's case is made of stainless steel, it's supplied with a sapphire crystal and water resistant up to 50 metres. The watch is equipped with an automatic movement, improved at Dubois Derpaz manufacture. Its power reserve is 40 hours. The model was produced in limited edition – 1957 pieces.
The brand has produced the "Belmont" chronograph watch. The model's case is made of high quality steel. The Bremont watch comes with 2 bracelets: the steel and the rubber one. The watch is equipped with a Swiss ETA movement. The dial is protected with a sapphire crystal. The model is water resistant up to 30 metres.
In 2011 David Yurman brand produced the women's "The Classic" wrist watch model for St.Valentine's Day. The watch's dial is decorated with diamonds. It is equipped with a Swiss quartz movement. There are variants of the dial: the steel one with a steel bracelet and a gold one with a leather strap.
Nowadays the company is the largest high-class sophisticated jewelery pieces manufacturer.
There are David Yurman boutiques in many countries of the world, where you can buy the brand's jewelery and wrist watches.