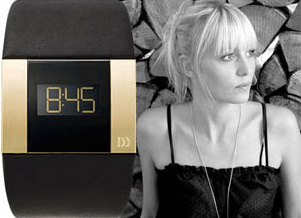 "Danish Design" company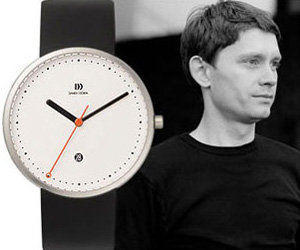 was founded in the 1980s by Weisz brothers in Denmark. The brand had reached success at home for a rather short period and soon was introduced to the world watch marked. Thanks to the right price to quality correlation Danish Design watches became the best in the "watches with minimalistic execution" category.
Scandinavian design has become extremely popular lately: the sharp lines, the laconic execution, the simplicity of shapes, the harmony of asymmetry and bright colours, born by the Northern lands of fiords and cold sea. The Danish designers managed to project traditions of the ancient Scandinavian culture with its emphasized coldness and austerity into the new time aesthetics. Danish Design company cooperates with major Danish designers. The watches have engraved names of the designers, who created the collections, on their cases. Thanks to involving young and promising specialists, each collection is characterized with its peculiar aesthetics. Minimalistic style's "moderation" is the basic principle of Danish Design watches' styling. But every designer "seasons" it with exclusive execution elements, that give the watches their originality and peculiar charm.
The company has cooperated with such famous designers,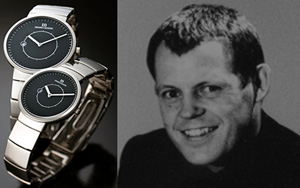 as Flemming Bo Hansen, Jan Egeberg, Nicola Nikolai, Jacob Jensen in different years. In 2008 the company invited the famous designers – Anna Gotha and Martin Larsen for cooperation and they created their own collections for the brand. The same year Martin Larsen's watch was awarded one of the most prestigious industry-specific prizes – the Red Dot Design Award, conferred by the North Rhine-Westphalia state Design Centre (German – Design Zentrum Nordrhein Westfalen). This award is issued to designers and producing companies for outstanding quality and special achievements in the sphere of design. The projects, presented for the contest, are assessed by the jury, which consists of the leading designers from Korea, Japan, China and some European countries. The award was well-deserved: despite the rapid change of fashionable trends, the company stayed true to the chosen style. Minimalism and the harmony of shapes stay dominating tendencies for it.
The company's watch craftsmen use innovative technologies and high quality materials in their watches production: stainless steel with different coatings, light and durable titanium (the "Titanium" collection) and the very rare material for the watchmaking industry – tungsten (the "Tungsten" collection), highly durable mineral and sapphire crystals. The watches' continuous movement is provided by high quality Swiss Ronda movements. The models are supplied with metal bracelets or straps, made of leather or rubber.
Danish Design wrist watches are represented by the following collections: "Anna Gotha", "Automatic", "Ceramic", "Chronograph", "Digital", "Dual Timer", "Lars Pedersen", "Martin Larsen", "Mono hand", "Pocket/Pendant", "Radio Controlled", "Stainless Steel", "Tungsten", "Titanium".