"Noble hearts and diamonds are forever".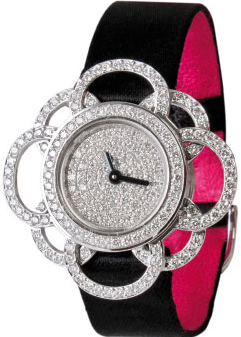 France possesses rich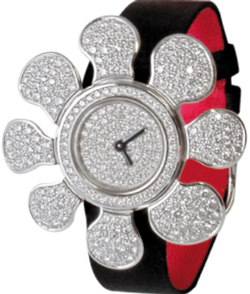 cultural and artistic tradition, that has been developing throughout its history. In the XXI century French creative talents have monumentalized their traditions and style through creative design, that became more perfect thanks to technological achievements and was embodied in watches. The French experts have perfected their creations to the limit. This is perfectly proved by the world-famous Damoiselle manufacture.
Damoiselle D company is located in the city of Besancon, on the border of France and Switzerland. The company's name originates from the French words "Damoiselle" and "Damoiseau", meaning the titles of nobility, given to dukes' children in France and Northern Europe in the XII century and the "D" letter is the short for the English "diamond". The brand combines hand craftsmanship and industrial innovations in correspondence with the best watch craftsmanship traditions. Damoiselle D brand's watches fully correspond with elite Swiss watch quality standards, which are a synonym for maximum precision and flawless quality. The brand's watches are produced in rather limited edition series, which guarantees their high level of exclusiveness. The company specializes in solely women's watches production, using gold and lots of diamonds. The idea of the brand's creation belongs to Véronique Muller. She dedicated herself to art and watchmaking, considering them the best ways to sublimate female beauty. Her husband – Jean Muller, a watch and jewelery designer, helps her in it. These jewelery watches are for a passionate, seductive, modern, independent, bold, demanding woman, who loves the taste of life.
The brand's watches are represented by 3 collections: "Damoiselle O", "Damoiselle Rose" and "Damoiselle Capucine". All collection's models' cases are made of white, yellow or rose gold, incrusted with a plenty of diamonds, posturizing works of jewelery art. Despite their fragile construction, the luxurious watches are water resistant up to 30 metres deep. Damoiselle D company presented its luxurious and exclusive watches at the 2011 Geneva Time Exhibition.